Ready to dive head first into the wild world of game-based language learning?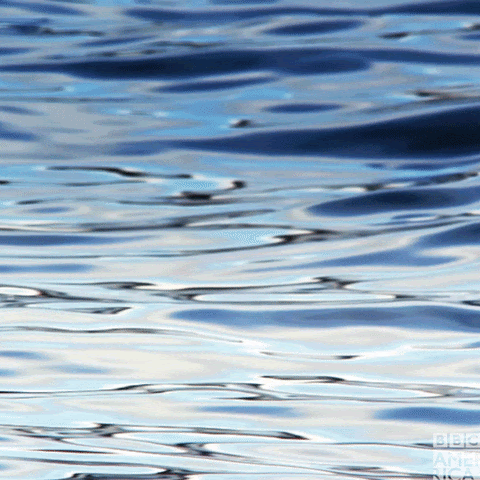 (Image source: Giphy)
In a previous post, we highlighted studies which sought to determine the efficacy of game-based language learning programs, finding much evidence that points to improved learning outcomes and increased motivation among players. But today, we're highlighting language learning games that are playable right now by everyday folks like you and me! Check out our roundup of recommended titles below – and be sure to reach out on Facebook and Twitter with your favorites!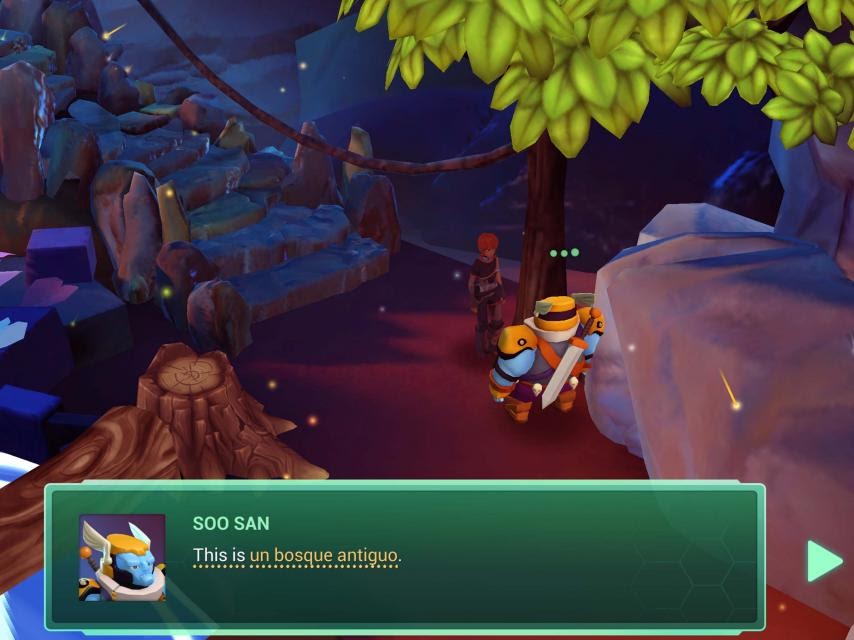 Ruby Rei EDU
We're kicking off today's list with Ruby Rei EDU – an English/Spanish language learning game for iPad that's available directly from our Filament Learning storefront! Developed by Wibbu, Ruby Rei EDU is a fully 3D adventure where players build relationships, solve puzzles, and practice their reading, typing, speaking and listening skills by interacting with wacky in-game characters. Perfect for middle school learners seeking to practice and improve their English/Spanish skills – if you'd like to try Ruby Rei for free, feel free to reach out! 
Ruby Rei is available for iPad via Filament Learning.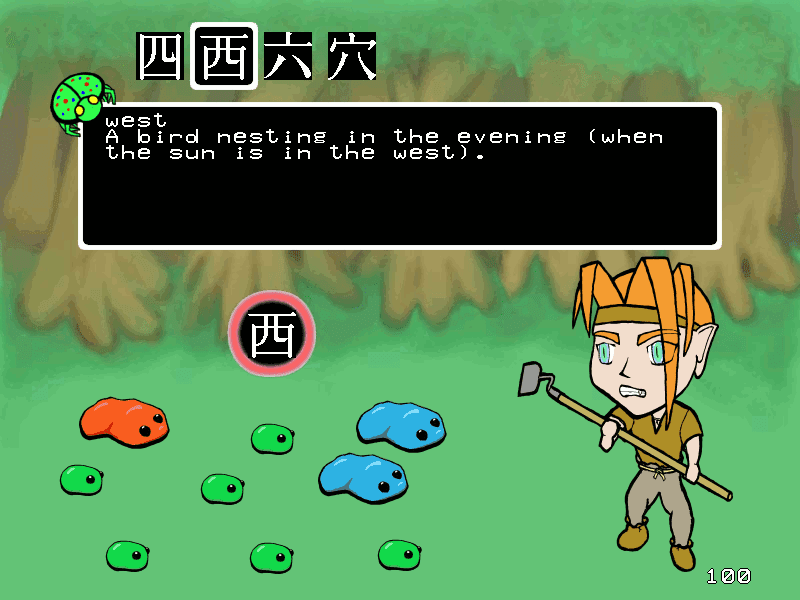 Slime Forest Adventure
Next up, we've got Slime Forest Adventure – a unique Japanese role-playing game (JRPG) that aims to teach players the basic fundamentals of Japanese literacy: katakana, hiragana, and kanji. An on-going project orchestrated entirely by solo developer Darrell Johnson, Slime Forest Adventure currently offers a free demo version, along with an expanded version for $15. To learn more about the game, be sure to visit their official website along with the Slime Forest Adventure Wiki!
Slime Forest Adventure is available for PC/Mac/Linux via their official website.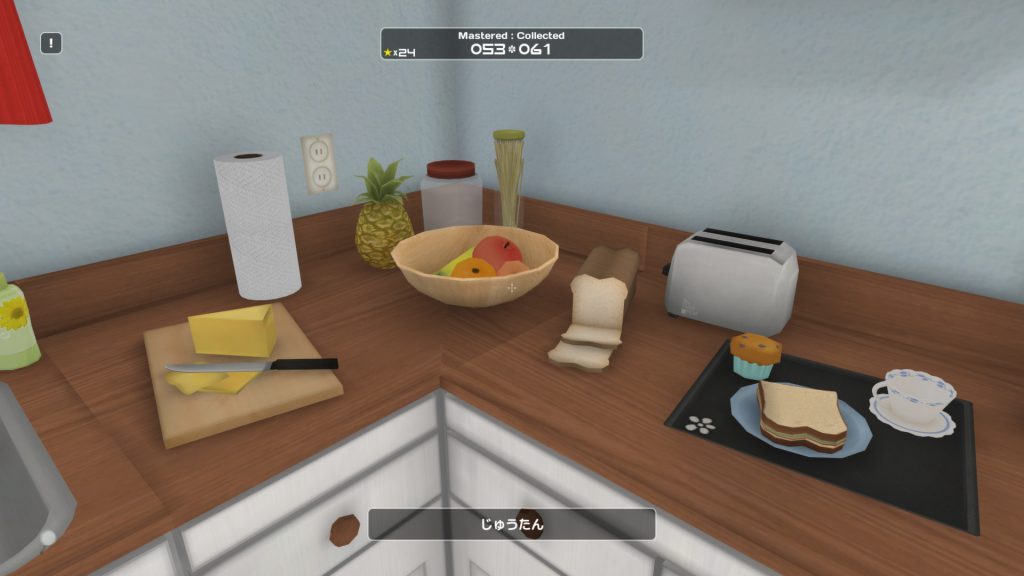 Influent
Next up is Influent, a vocabulary and pronunciation practice game that's available on both Steam and TeacherGaming. Supporting 10+ languages – including Mandarin Chinese, Spanish, Russian, and more – Influent places players in fully rendered 3D environments where the vocabulary and native pronunciation for nearly every object is accessible with a simple mouse click. With positive reviews from both Steam users and gaming news outlets, Influent promises to be a fun supplement to your language learning toolkit!
Influent is available for PC/Mac via Steam and TeacherGaming.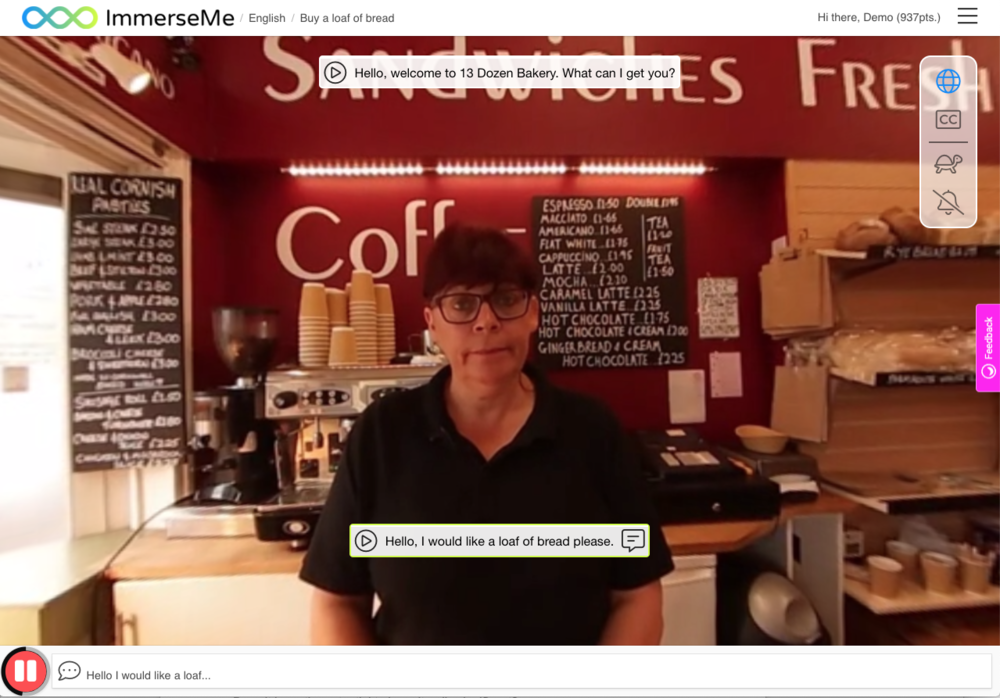 ImmerseMe
Next, our least game-y entry in today's list – but an impressive tool nonetheless! ImmerseMe is a language learning platform that aims to be the "world's best language tool." Harnessing the power of immersive 360 video, ImmerseMe offers more than 3,000 interactive scenarios across 9 different languages – from purchasing a bento box in Tokyo to ordering a baguette in Paris. With beginner, intermediate, and advanced content offered, ImmerseMe helps players of all skill levels practice and expand their knowledge of languages like Spanish, Italian, and Indonesian – learn how you can try their system for free!
ImmerseMe is available for PC/Mac/iOS via their official website.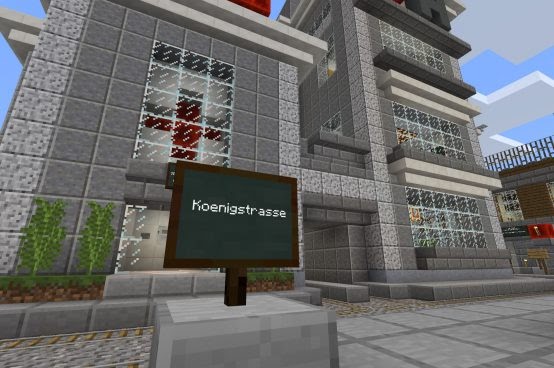 Minecraft: Education Edition
While not specifically a language learning game, Minecraft: Education Edition deserves a spot on our list thanks to its growing catalog of language and culture-centered lessons. Minecraft EDU has already proven itself as a tool transforming world language classrooms – and we're excited to see even more language learning lessons emerge in the coming years. Visit their official website to learn how you can bring the world of Minecraft to your classroom/home – and check out these ideas for additional language learning lessons from the MinecraftEDU community!
Minecraft: Education Edition is available for PC/Mac/iPad via their official website.
---
What did you think of today's list? Got recommendations of your own? Sound off on our Facebook and Twitter – we'd love to hear what language learning games you're playing!