Anyone else feel that chill in the air? The spookiest day of the year is nearly here, and we're celebrating with a roundup of frightfully fun learning games for all ages! 🎃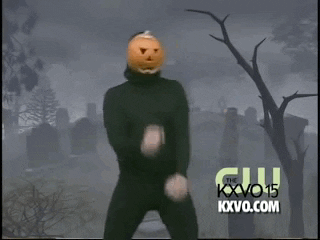 (Image source: Giphy)
Each of the below games offers a unique Halloween twist on subjects like math, English language arts (ELA), typing, and more. We hope you enjoy our game recommendations – and be sure to let us know how you plan to celebrate Halloween with your friends and family this year on our Facebook or Twitter!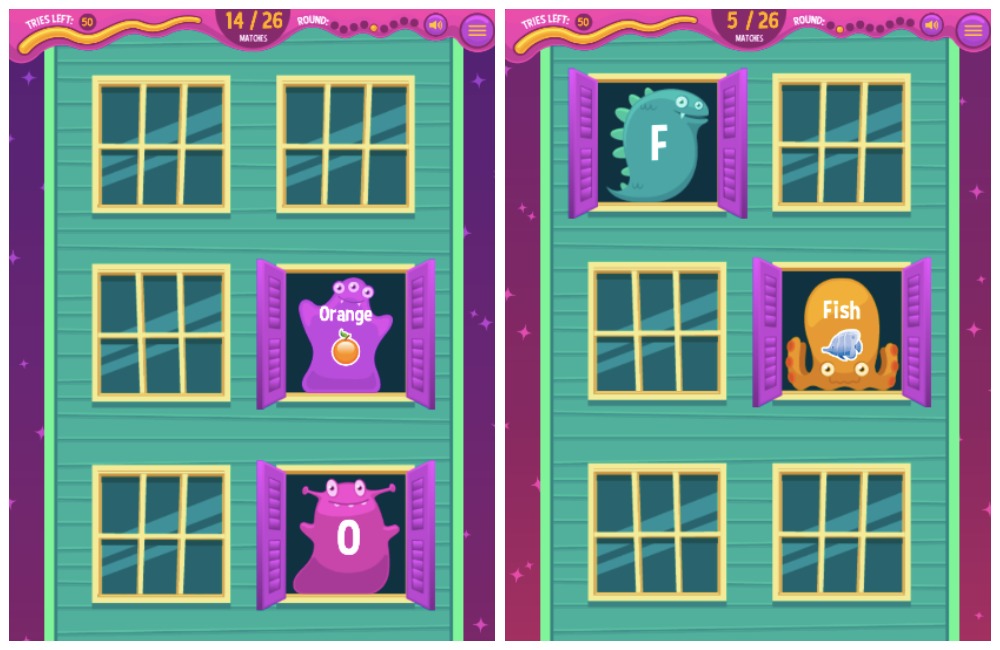 Monster Mansion Alphabet Match
Perfect for young learners practicing their alphabet, Monster Mansion Alphabet Match is a free, web-based game created by and available to play on ABCya.com. As players explore the windows of the monster mansion, they're greeted by the friendly monsters within – each prompting players to match a letter of the alphabet with a corresponding word that begins with the letter. Alphabet Match is part of a larger series of Common Core-aligned Monster Mansion learning games, each focused on unique topics like letters, numbers, and shapes.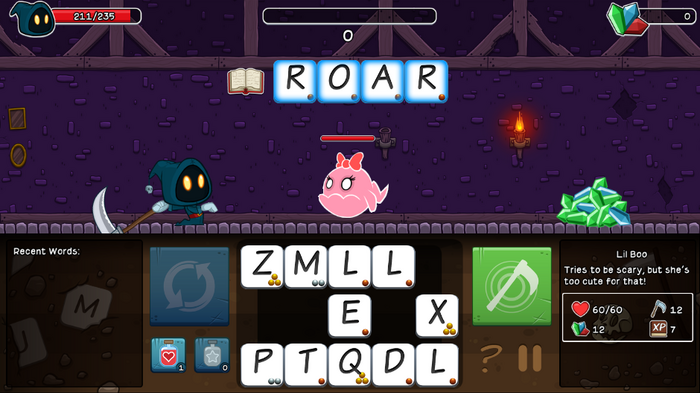 Letter Quest EDU
Spell words to survive…sounds simple, right? Created by Bacon Bandit Games and available for purchase on our Filament Learning storefront, Letter Quest EDU is a satisfying turn-based word combat game aligned to Common Core standards. As players face increasingly difficult challenges, their English language arts (ELA) skills are put to the test as they defeat monsters, ghosts, and other ghoulish foes using words as their sole weapon. And though Letter Quest EDU was designed with elementary-aged learners in mind, players of all ages and skill levels are sure to enjoy the mind-bending vocabulary challenges found in the game's later levels.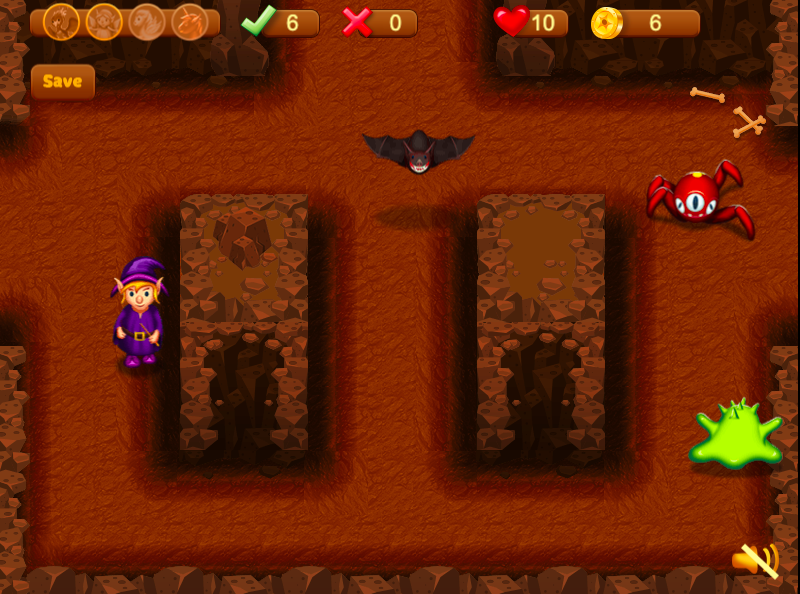 The Legend of Multiplico
Developed by MrNussbaum.com, The Legend of Multiplico is a multiplication and division adventure game inspired by Nintendo's famed The Legend of Zelda series. In it, players must navigate a labyrinth of underground rooms and tunnels, defeating enemies along the way using the power of math. Up for the challenge of defeating the evil Horrefedous and rescuing the four mythical creatures captured deep within the caves? The Legend of Multiplico is playable for free on the web!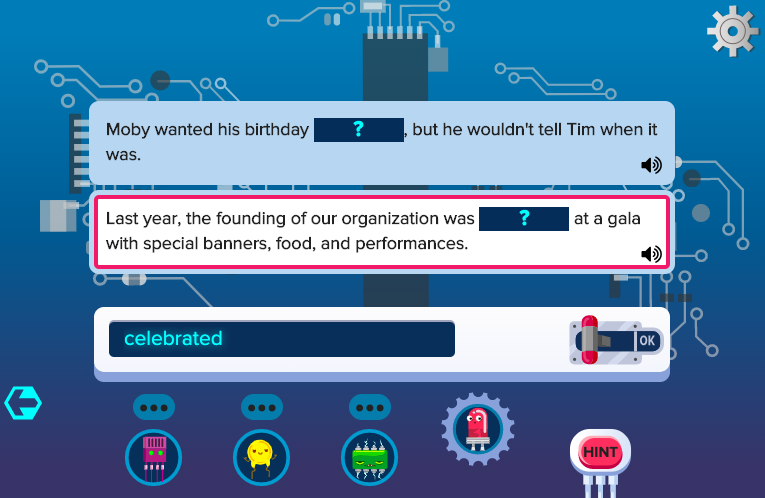 The Meaning of Beep: Halloween
Up next is The Meaning of Beep: Halloween, a popular game created by our friends at BrainPop in collaboration with the Institute of Play. Designed to improve learners' vocabulary, grammar, and language skills, the game challenges players with deciphering the meaning of unknown words by analyzing them within the context of full sentences. Designed for flexible play with elementary, middle, and high school learners in mind, The Meaning of Beep: Halloween presents a perfect practice opportunity for players seeking additional help using context clues in reading. And better yet, BrainPop also offers helpful lesson plans and resources to help educators (and parents) better integrate the game into their teaching!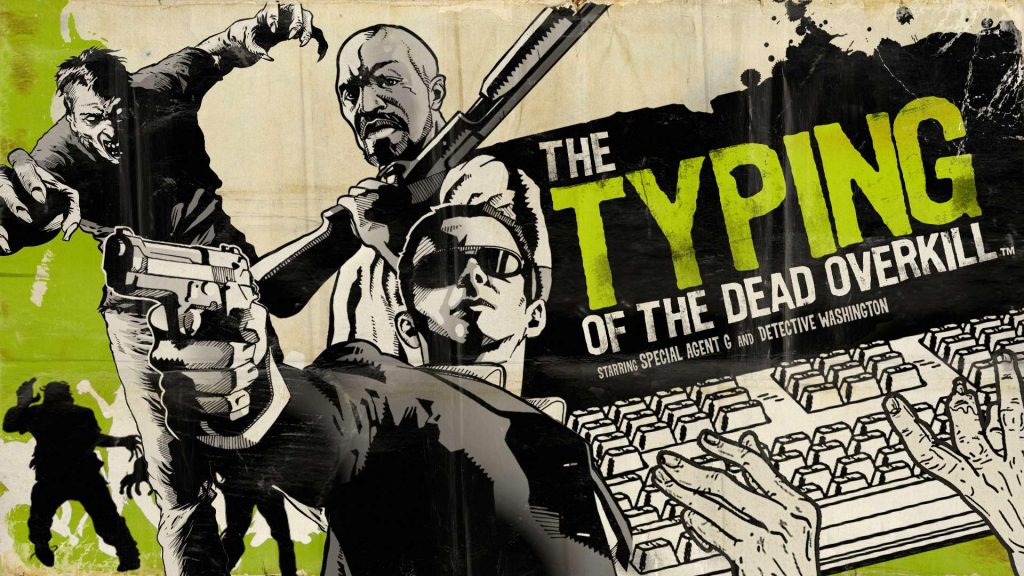 The Typing of The Dead: Overkill
Rounding out today's list is an M-rated, ultraviolent, and totally not-family-friendly learning game: The Typing of the Dead: Overkill. Published by SEGA and available for Windows via Steam and the Humble Store, Typing of the Dead is at first glance a seemingly standard port of first-person rail shooter The House of the Dead: Overkill, with one game-changing twist: rather than using a controller to aim and shoot, players must type out words and phrases using their keyboard to defeat zombies. Overkill is a bloody, violent, and over-the-top learning game- and it's an incredibly fun way for adults to practice and refine their typing skills!
---
More game-based learning goodness from the Filament Games blog:
How Educational Video Games Can Help Foster Social and Emotional Learning
School Closed? Learn at Home With These Free Learning Games!
How to Teach with Games eBook