Move over Math Blaster!, Number Munchers, and Cool Math – and say hello to the new generation of high-quality, mobile-friendly math learning games! 💫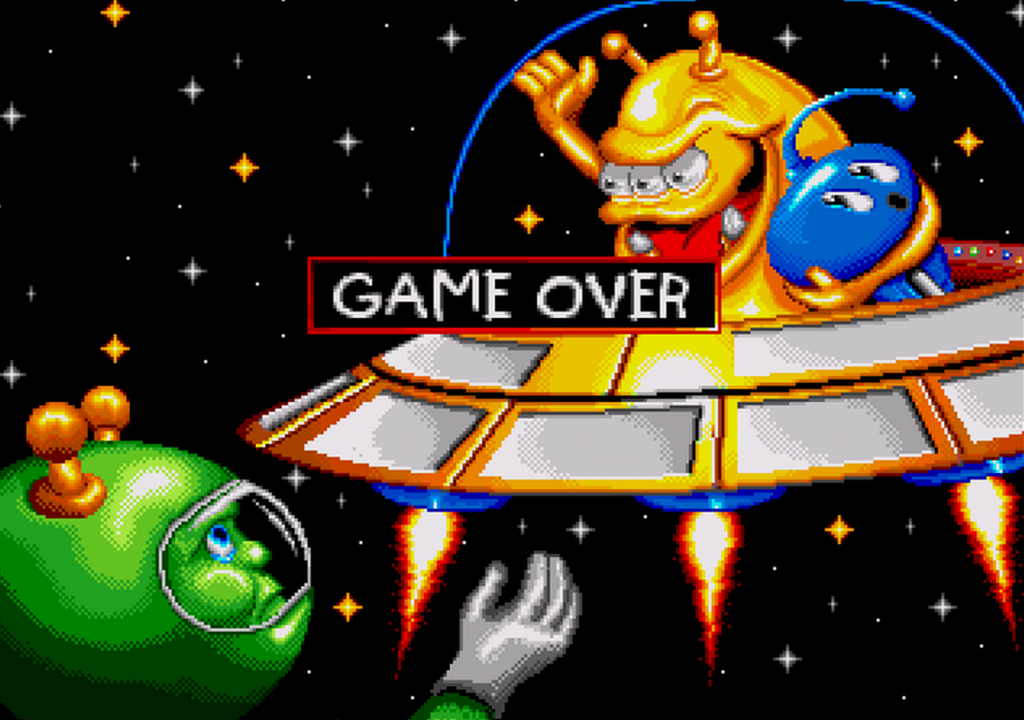 'Game Over' screen from Math Blaster!, a bona fide game-based learning blast from the past.
Don't get us wrong – we still have tremendous respect for the educational games of yesteryear. But as we near a quarter of the way through the 21st century, we think it's high time to begin establishing a new canon of exceptional learning games. We've previously highlighted high-quality games for teaching subjects like computer science, English language arts (ELA), and environmental science – but today, we're focusing solely on math learning games for middle school learners. Check out our suggestions below, and shout-out your favorite titles that we didn't list over on our Facebook or Twitter! ⤵
Available on iOS, Android, and Amazon Appstore. Developed by Little 10 Robot.
Embark on a globetrotting learning adventure in Operation Math – an award-winning, spy-themed math learning game from developers Little 10 Robot! Armed with only your wits and a slew of high-tech gadgets and gizmos, players must practice key math concepts like addition, subtraction, multiplication and division in order to defeat the evil Dr. Odd and achieve in-game victory.
Available on iOS, Android, and web browsers. Developed by Filament Games.
A satisfying puzzler created in alignment with Common Core standards, Diffission is a dynamic fractions learning game for players of all ages! As learners swap, slice, and dissolve their way through endless procedurally generated puzzles, key mathematical concepts are reinforced ensuring that the experience is as educational as it is addicting!
Available on iOS, Android, and web browsers. Developed by Prodigy.
Prodigy is – without a doubt – the most sizable game on our list. A curriculum-aligned math learning platform that's (mostly) free-to-play, Prodigy boasts an impressive 20 million users across grades 1-8 – an impressive feat for a learning game of any subject. Answer math questions, battle monsters, and traverse a fantasy universe alongside peers – in many respects, Prodigy seems to be positioning itself as the 'Pokémon' of math learning games.
Available exclusively for iOS. Developed by Touch Press Games.
Designed to help players develop a robust understanding of core algebraic fundamentals, Twelve A Dozen is a uniquely story-driven puzzle-platform math game available exclusively for iPhone and iPad. As players traverse the world of Dozenopolis, key concepts are introduced through challenging puzzles including factoring, negative numbers, and order of operations. Boasting rave reviews and a gold award win from the Serious Play Awards, Twelve A Dozen is simply a can't-miss game for folks seeking a playful way to practice their algebra!
Available on iOS, Android, and web browsers. Developed by BrainQuake.
Created by our friends at BrainQuake, BrainQuake Math is an innovative, research-backed math learning game designed to help develop children's number sense, problem solving, and critical thinking skills! Featuring adorable artwork and dozens of unique levels, BrainQuake Math is a no-brainer for parents and teachers seeking a high-quality math game-based learning experience.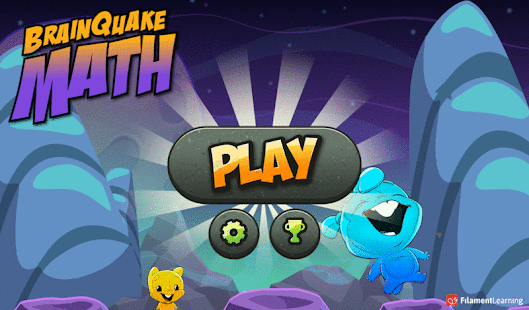 ---
More game-based learning resources from the Filament Games Blog:
The Filament Games Podcast Episode 2-13: Math & Learning Games
Five Reasons Why We Love Game-Based Learning ❤️
How to Teach With Games eBook