Calling all Midwest game developers – M+DEV is BACK for 2020, and it's coming up on Friday February 14th right here in Madison, WI! ✨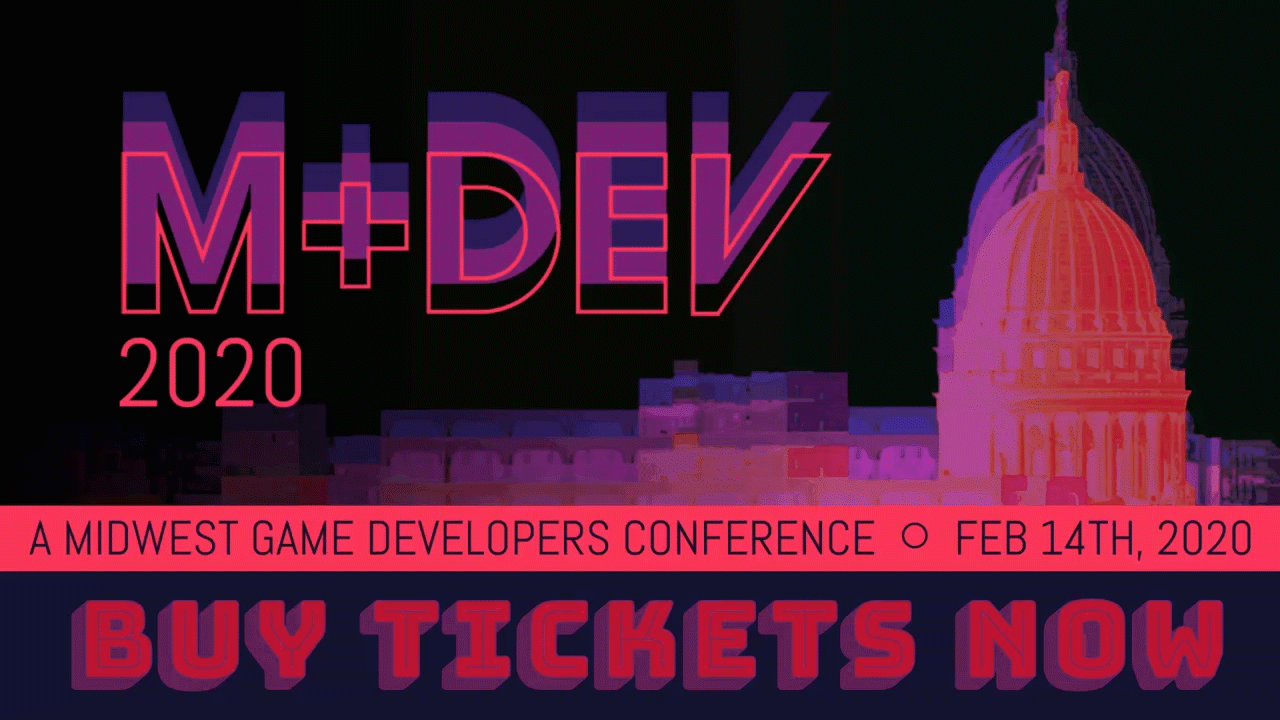 Kicking off with a keynote from freelance producer, PR, and business developer Felix Kramer of Untitled Goose Game fame (honk!), M+DEV 2020 promises to be another unmissable event for all local gamedev professionals. Whether you're a longtime industry veteran or totally new to the games…game, M+DEV is an awesome venue for meeting, networking, and learning from talented minds both locally and from the greater global games industry. Filament is once again a proud sponsor of the event – and we encourage those interested in attending the show to reserve their tickets on the official M+DEV website!
Planning on attending this year's show? Be sure to stop by the below sessions presented by members of the Filament Games team:
AN INTRODUCTION TO SOFT-CIRCUITS: EXPLORING E-TEXTILES AND WEARABLE TECHNOLOGY
+
IN SPACE, NO ONE CAN HEAR YOU SCREAM (AT YOUR COMPUTER): A STARCROSSED POSTMORTEM
Francesca Carletto-Leon (Game Designer)
MINDFULNESS MATTERS: IMPROVING WORKPLACE CULTURE AND BEHAVIOR THROUGH THERAPEUTIC SKILLS
Sarah Spiers (Associate Producer)
HOW WE HIRE: INSIGHTS FROM FOUR LOCAL GAME STUDIOS (PANEL)
Shaina Peshkov (Studio Operations Director)
GRASSROOTS REDDIT MARKETING – A HOW-TO GUIDE FOR INDIE DEVS
James LaPierre (Marketing Coordinator)
M+DEV 2020 tickets are available now – learn more about the conference and reserve your spot today over on their official website!
---
More Wisconsin gamedev resources:
Video Game Events in Wisconsin: A 2020 Calendar
Resource Roundup: Game Design and Development Colleges in Wisconsin
Wisconsin Games Alliance website