Hello again, friends of Filament! A few weeks ago, we shared the exciting news that a free, limited-time demo of RoboCo will be available soon as part of the Steam Game Festival. And while this remains mostly true, we felt it necessary to communicate an important update direct from the festival organizers: the Steam Game Festival has been postponed by one week, and will now run Tuesday, June 16th through Monday, June 22nd.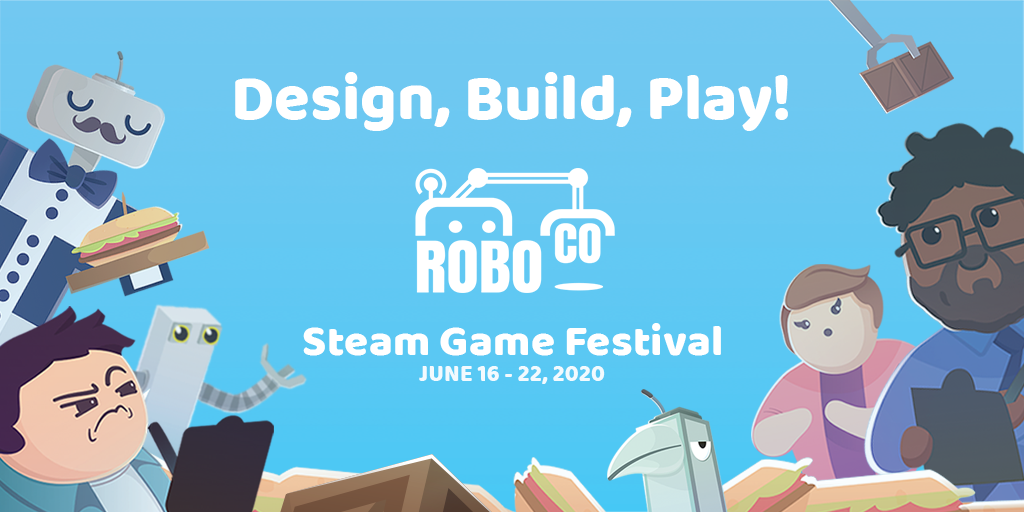 So…how does this delay impact our RoboCo demo? In all actuality…not much has changed. Our demo will still include one challenge level ("Deliver a sandwich"), our expansive warehouse sandbox environment, as well as access to our full library of robot parts and cosmetics. Like the rest of the Steam Game Festival event, our timeline simply shifted a week later than originally planned – but we hope getting to play RoboCo for the first time will be worth the wait!
Next week, we'll share more information on how you can access our demo, tune in to our dev team livestream + Discord AMA, and participate in our Robot Build-Off competition. Until then, we invite you to join the RoboCo community on Discord, follow the game on Twitter, and stay tuned on the RoboCo dev blog for more exciting news and announcements!