Let's be honest – 2020 has been…unpredictable, at best, and a total dumpster fire of a year for most folks around the world. But December is finally here, which means a fresh start is right around the corner!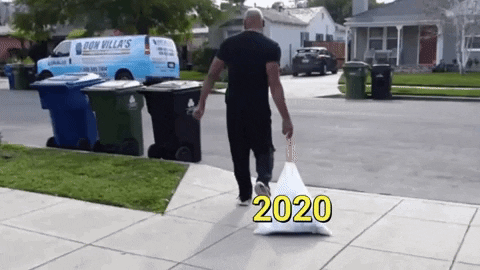 (Image source: Giphy)
In the meantime, we're capping off the year with something predictable for a change – our regularly scheduled roundup of game-based learning, serious games, and AR/VR for education news! We've scoured the web to bring you the highlighted stories below – but did we miss anything big? Sound off on our Facebook and Twitter! 
2020 claims yet another victim…this time, Google's pioneering VR field trip app Expeditions. According to a blog post from the company, Expeditions will be removed from both iOS and Android app stores in June 2021, noting the challenges associated with making immersive VR experiences accessible to all learners, particularly as many classrooms have moved to hybrid learning models over the past year. But it's not all bad news, as the vast majority of the tours will be migrated to the Google Arts & Culture app, allowing users to access them via web browsers and mobile devices. [READ MORE]
Like many serious games enthusiasts, we're fascinated by the intersection of video games and mental health – which made us excited to see new research from Oxford University studying exactly that! Across more than 6,500 study participants who played games like Animal Crossing: New Horizons and afterwards shared their feelings towards both the games and their general well-being, researchers found that individuals who played video games for longer periods of time were generally more likely to express positive feelings about both the game and their overall mental health – signifying the possibility of a "small positive relation" between the amount of time people spend gaming and their mental well-being. [READ MORE]
I may not be the biggest sports guy – but I am a fan of virtual reality for athletic training! And according to the NHL – the world's premier professional ice hockey league – some of their top athletes are too. Using custom designed software from developer Sense Arena, more than 10 goalies across the NHL have adopted the virtual reality training as part of their regime – perfect for practicing goalie-specific skills at a time when accessing ice is particularly challenging due to the ongoing pandemic. [READ MORE]
Our team has a long history of collaborating with higher ed institutions to create custom games for learning and research – a perfect example being our latest collaboration with Rowan University's Experiential Engineering Education Department (ExEEd). Created as part of a National Science Foundation grant, Contents Under Pressure teaches key chemical safety and risk management skills to engineering students. And according to new research published in the Australasian Journal of Engineering Education, students who played the game over a 15-day period gained a deeper understanding of how to prevent workplace accidents than their peers  – get the full scoop in this article from Rowan University. [READ MORE]
Big news for folks looking forward to our upcoming robotics sandbox game RoboCo – we've decided to expand VR support to include the game's full campaign, rather than just sandbox mode as previously announced! First announced earlier this month over on our dev blog, we were elated to see VR Focus pick up the story for further circulation – highlighting other changes such as our improvements to the game's VR camera system as well. Check out VR Focus' article for more details, and stay tuned for more RoboCo announcements as we approach our planned launch on Steam Early Access in 2021! [READ MORE]
---
For even more game-based learning news, check out last month's roundup!