I hate to say it, but it's true – summer's almost over, which can only mean one thing…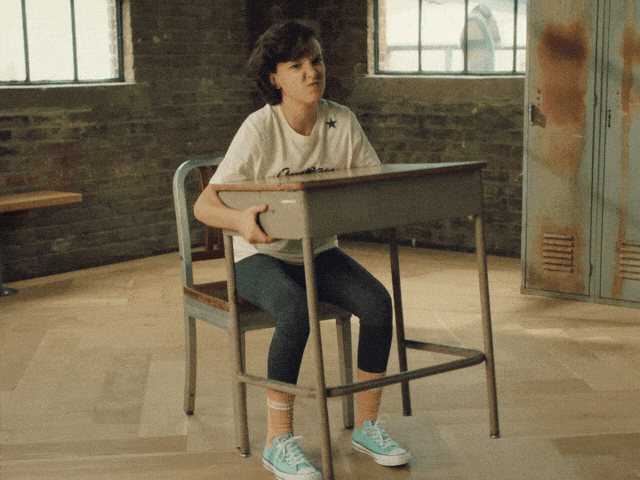 It's nearly time to go back to school! 😱 To help you ease into the school year, we've assembled a list of some of our favorite free educational games, developed by Filament Games in partnership with our awesome clients. Check out these titles, sharpen those pencils, warm up that growth mindset, and hype yourself up for another glorious year of learning!
In the world of game-based learning, Filament Games and iCivics are BFFs – no joke! For those who haven't heard of the organization, iCivics is the largest and most active game-based learning solution in the world, offering a near-endless volume of free civics games and resources designed with middle school learners in mind. Since 2009, we've developed 20 games for the organization, ranging widely in topics from federal budget management (People's Pie) to media and news literacy (Newsfeed Defenders)...simply put, iCivics is a can't-miss resource for all social studies educators!
iCivics' suite of civics and history games and resources are available for free on the web, with select titles also playable on iPad and Android tablets.
Another civics game coming your way! This time, it's Annenberg Classroom's web-based, multiplayer card game That's Your Right. Designed to teach students the principles outlined in the first 10 amendments to the United States Constitution, That's Your Right's satisfying card game mechanics and rich, painterly aesthetic give players the upper hand when it comes to gaining a deeper understanding of the Bill of Rights. The game was highlighted as a Best Gameplay finalist at the 2015 Games for Change Awards, and it's playable right from your web browser!
Annenberg Classroom's civics learning game That's Your Right is available for free on the web.
Working in collaboration with the Smithsonian was a dream come true for many of us here at Filament – and not only are all six(!) learning games we created for them available for free online, but they're also among some of our finest science games! Morphy is a personal favorite of mine, combining the cool science of animal's external structures with metroidvania-style action platforming gameplay. The nice thing about SSEC's suite of games is that there's something for all players, no matter their age. Check out the full list of free-to-play titles over on their website!
Smithsonian Science Education Center's suite of STEM and English language arts (ELA) learning games are available for free on web browsers, iPad, and Android tablets.
Satisfraction may be a punny title, but let me assure you that the game itself is no joke – BrainPop's web-based fractions puzzler is aligned to Common Core standards, comes accompanied with a free lesson plan for educators, and is a must-play for math learners grades 3-5.
BrainPop's fractions learning game Satisfraction is available for free on the web.
Webby Award-winning Breaking Boundaries in Science is a VR celebration of some of history's most renowned women in STEM – and it's unlike any other experience available for the medium. A virtual museum of sorts that faithfully recreates the real-life workspaces of famous figures Jane Goodall, Marie Curie, and Grace Hopper, Breaking Boundaries immerses players in their lives and achievements via fully voice-acted vignettes that are steeped in historical context.
Breaking Boundaries in Science is available as a free download for Oculus Go and Samsung Gear VR.
What could possibly be more exciting than game-based learning? How about game-based learning…with dinosaurs!? Created for our friends at Chicago's Field Museum, Mission to the Mesozoic is our prehistoric take on Pokémon Snap – travel through time, snap pictures of dinosaurs, and pinpoint relationships that connect flora and fauna between the Triassic, Jurassic, and Cretaceous time periods!
Field Museum's Mission to the Mesozoic is available for free on the web.
Have you ever dreamed of a career in the music industry? Beats Empire is a turn-based strategy game where you can run your own music studio and record label in a fictional city, reminiscent of New York. Through savvy analysis of market trends, players sign artists, record songs, attract new followers, and work towards domination of the top charts of music. Learn more about the project in our interview with Columbia University's Nathan Holbert, Ph.D.!
Teachers College, Columbia University's Beats Empire is available for free on the web.
Created for our friends at Bellwether Education Partners, Rigged lets players step into the shoes of an underserved youth, making critical life decisions affecting their relationships, academics, and responsibilities. Based on real-life stories and accounts, Rigged illustrates the many insidious ways poverty can reinforce itself and affect the lives of underserved youth through decision-based gameplay where your choices matter.
Bellwether Education Partners' Rigged is available for free on the web.
In Junior Achievement's RoboSellers, players take on the role of a savvy robo-entrepreneur tasked with traversing the galaxy, buying and selling robot parts on foreign planets, and growing their custom robot business. Designed to supplement Junior Achievement's JA More Than Money, a specialized program that introduces third-, fourth-, and fifth-grade students to key financial literacy, entrepreneurship, and social studies concepts, RoboSellers teaches about the role of money in everyday life.
Junior Achievement's RoboSellers is available for free on the web.
Designed to educate drivers on a variety of modern vehicle safety systems, Dashboard Blitz tasks players with working at a virtual auto expo booth, where they must answer customer questions about crash prevention technologies such as blind spot monitors and back-up cameras. Filament Games created Dashboard Blitz! for MyCarDoesWhat.org, an initiative of The National Safety Council and the University of Iowa focused on raising awareness around vehicle safety.
The National Safety Council's automobile safety game Dashboard Blitz is available as a free download for iOS devices.
Now available for free for iOS and Android, Diffission challenges players with solving endless procedurally-generated puzzles by slicing and swiping deceptively simple shapes. As you manipulate swap and dissolve blocks and collect diamonds to unlock new trials, you'll deepen your understanding of fractions through intuitive touch-based gameplay that unfolds into an expansive strategic challenge – perfect for puzzle fans of all ages!
Diffission is available for free on iOS and Android.
Created for our friends at Legends of Learning, EcoKingdoms is a web-based learning game all about interactions in ecosystems. A choose-your-own-adventure narrative journey, players assume the role of a park ranger who must make key choices while balancing how each decision impacts the number of visitors in the park, the plants, animals, and park funds.
Legends of Learning's EcoKingdoms is available for free on the web.
More free game-based learning resources from the Filament Games Blog:
How to Teach with Games eBook
What Makes Great Learning Games? (Video)
10 Free Game-Based Learning Resources for Educators