Let's be real for a moment: Teacher Appreciation Week should be every week.
Seriously. On behalf of all of us at Filament Games…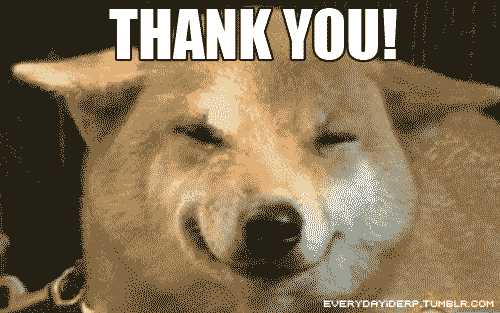 (Image source: Giphy)
…for everything you do! ✨
As a token of our gratitude, we're dedicating today's blog to helping educators like you get set up for game-based learning success. That's right – below, we've compiled a list of 10 high-quality, helpful, and free resources to help K-12 educators of all subjects integrate relevant and engaging learning games into their classrooms. Check out our hand-picked roundup of resources below, and let us know which ones you found to be most inspiring over on our Facebook or Twitter!
📚 READ:
Ever wonder how fellow educators are using games in their classrooms? Us too – which is why we interviewed seven game-based learning pioneers and compiled their insights into a handy eBook! How to Teach With Games is loaded with ideas, lessons learned, and tips and tricks to help you get started using games in your classroom – check it out and let us know what you think!
Created in conjunction with Minecraft: Education Edition and released earlier this year, EdSurge's all-new guide to game-based learning features interviews with expert educators, handy infographics and tutorials, and insightful thought leadership from renowned leaders in the games for education realm. Another great starting point for folks looking to dive head first into the wild world of game-based learning!
Mindshift's Guide to Games and Learning is a classic – and deservedly so! Similar to EdSurge's game-based learning guide, this site is jam-packed with high-quality stories, videos, and interviews from leading experts in the game-based learning space including Jordan Shapiro and James Paul Gee.
📺 WATCH:
YouTube channel Extra Credits is an excellent resource for folks wishing to learn more about video games in a general sense: how they're created, what they mean, and—in our case—how they can be utilized to elicit learning and impact outside of the game itself. The channel has released a number of videos on game-based learning over the years – and luckily for us, they've compiled them all into a handy "Games in Education" YouTube playlist!
TED Talks, like a memorable course or lesson, have the power to motivate, engage, and inspire viewers. Check out our roundup of games for education-focused sessions and immerse yourself in the research of leading game-based learning figures like Triseum's André Thomas and renowned game designer and researcher Jane McGonigal.
Are you familiar with the work of Dr. James Paul Gee? The Arizona State University professor is hugely influential in the game-based learning space, and in this exclusive video from Edutopia, the legend offers a concise overview of why video games are incredibly effective learning tools.
Dr. Katie Salen – friend of Filament and professor at the University of California at Irvine – is a leading figure in the world of games for education. Want to learn more about her research? Check out her Edutopia video feature in which she gives viewers a behind-the-scenes look at Quest to Learn, the first school of its kind designed entirely around principles of game design and play.
🎮 PLAY:
Ready to dive in and start playing? A great source of free games is BrainPOP's selection of GameUp games, a curated repository of high-quality, browser-friendly learning games spanning a variety of subjects like social studies, math, arts, and more. Even better- all of BrainPOP's games are accompanied by a "Lesson Ideas" page which offers free-to-use lesson plans, teaching tips, and more to help extend student learning beyond the game itself.
The Explorable Explanations hub is home to a variety of (mostly free) bite-sized interactive digital learning experiences on a range of topics from chemistry and civics to philosophy and psychology. A hand-picked selection of games, simulations, and interactive graphics, the site bills itself as, "a hub for learning through play" – and based on our experiences, the site is well worth your time!
Retired Supreme Court Justice Sandra Day O'Connor founded iCivics in 2009 with a mission to reimagine civic education through game-based learning. A decade later, iCivics is now the most widely adopted game-based learning platform in the nation, boasting more than 80 million total plays across their suite of 21 learning games (most of which we helped create!) History, American government, and civics educators – iCivics is simply a can't-miss resource!
---
More game-based learning insights from the Filament Games blog:
How Educational Video Games Can Help Foster Social and Emotional Learning
Inspiring Educators in Game-Based Learning
Planet Mechanic Classroom Study