As the new decade unfolds, investment in AR/VR technology is soaring to new heights – from reports that Facebook's Oculus Quest 2 has become the fastest-selling VR device of all-time, to swirling rumors that Apple is preparing to shake up the industry with an imminent hardware release of their own.
Suffice to say, virtual reality has a bright future ahead – and with it, endless applications for immersive learning and training.
Thankfully, we don't have to wait to see examples of immersive learning in action – for years, our studio has partnered with organizations of all shapes and sizes to create stunning, high-quality VR experiences for learning and impact – supplementing our growing catalog of educational games. Here's a closer look at some of our most noteworthy projects to date:
VR Explorations
A key pillar of our longstanding partnership with Publications International, VR Explorations is a suite of mobile VR experiences made available at CostCo stores nationwide, each supplementing an included Encyclopedia Britannica book. Users simply download the apps, place their smartphone in the bundled cardboard VR viewer, and are instantly given access to immersive 3D environments associated with each book's content, including interactive animations, videos, games and more. Whether players choose to explore the surface of the moon, embark on an expedition to a live volcano, or take a flight through time and watch as the Wright Brothers soar through the sky at Kitty Hawk, VR Explorations offers an accessible inroad to the world of immersive learning, requiring only a smartphone to get started.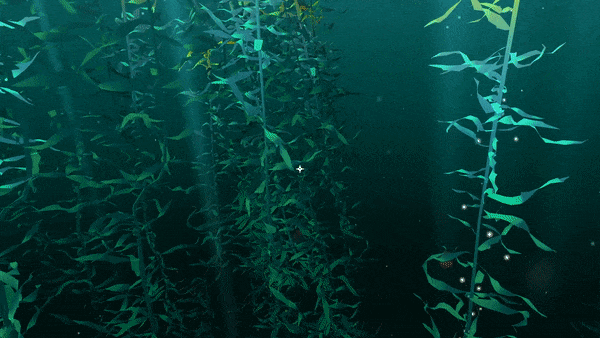 Breaking Boundaries in Science
Developed in partnership with Oculus and featuring the voice talent of the legendary Dr. Jane Goodall, Breaking Boundaries in Science is a VR celebration of some of history's most influential women in science. Through gameplay, players gain an intimate knowledge of the lives and achievements of Grace Hopper, Marie Curie, and Jane Goodall, exploring recreations of their work environments and interacting with artifacts and fully voice-acted vignettes that are steeped in historical context. By bending the rules of time and space, Breaking Boundaries helps to promote empathy and shared understanding as players explore their complex and relatable life stories – a shining example of the power of virtual reality to promote empathy and compassion, among other social and emotional learning outcomes.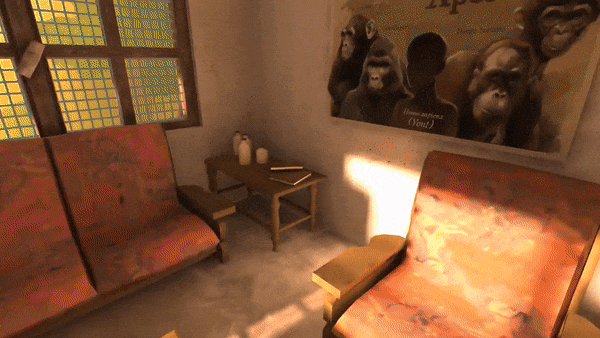 RoboCo
Designed from the ground up to support both PC desktop and VR play, RoboCo is our in-development sandbox game about designing and building robots to serve the needs of squishy, hapless humans in the world of tomorrow. Inspired by makerspace programs and robotics organizations, RoboCo is a virtual counterpart to hands-on robotics kits – giving learners the opportunity to assemble robots, rig their creation with motors, gears, and customizable controls, and iterate on their designs before tackling a selection of whimsical challenge levels. Though the game is fully playable in desktop mode, VR mode elevates the experience to new heights – empowering players to navigate their play space, manipulate parts in ways that emulate hands-on robotics kits, and experience a true embodied learning experience simply not replicable using mouse and keyboard or game controller setups.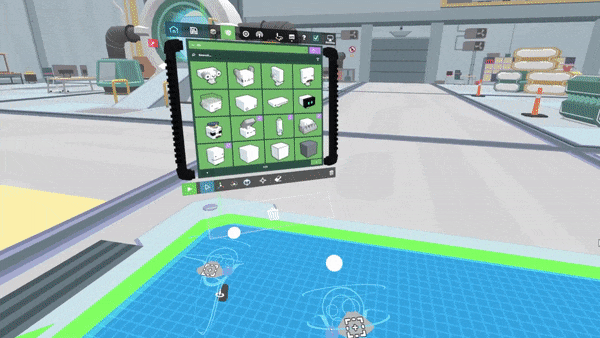 Feeling inspired? So are we! Immersive learning is already making waves in classrooms, businesses, and healthcare learning contexts around the globe – and its momentum shows no signs of slowing. If you or your organization is interested in exploring the possibility of creating your own VR experience for learning or impact, we'd love to hear from you – reach out to our team today for a free consultation!
---
More AR/VR resources from the Filament Games blog:
Why Virtual Reality May Be The Tech to Bridge Generations
Designing for the Spectrum of VR Devices
How VR Changes Learning