Hello lovely people! We're thrilled to share an exciting announcement direct from the RoboCo dev team: a free demo of RoboCo will be available June 9-14 as part of the imminent Steam Game Festival!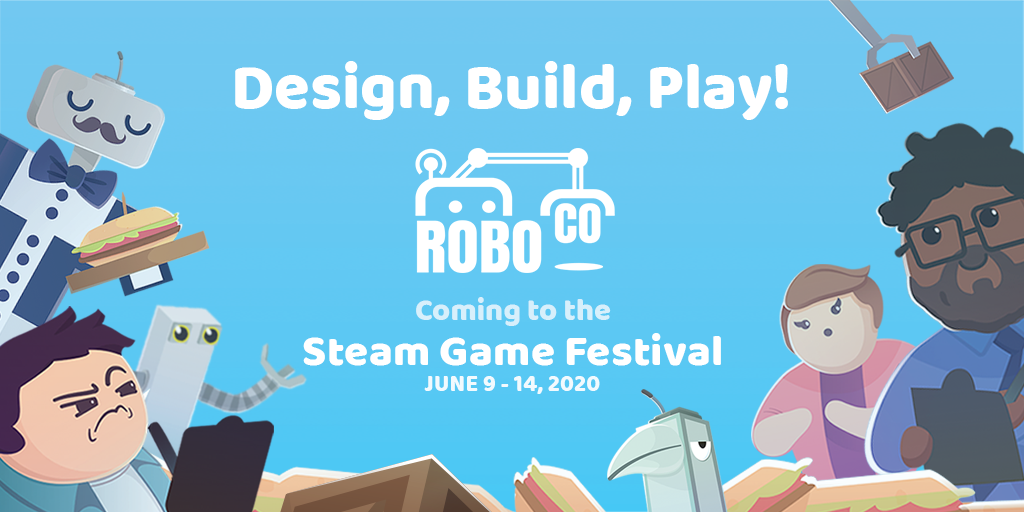 We're SO HYPED to share this news – and we can't wait for you all to experience RoboCo from the comfort (and safety!) of your own homes. This limited-time demo will include access to one challenge level ("Deliver a sandwich"), our expansive warehouse sandbox environment that's stuffed with secrets and hidden objectives, as well as access to dozens of parts and cosmetics that you can use to build the robot of your dreams. Be sure to mark your calendars – our free RoboCo Steam Game Festival demo will be available on Steam starting on Tuesday, June 9th, and will be playable throughout the duration of the festival through Sunday, June 14th. 
As we approach the Steam Game Festival start date, we'll share more details on how you can access our demo (along with dozens of other amazing demos available as part of the fest). Oh, and the RoboCo dev team will also be holding an interactive livestream during the festival, so stay tuned for more info on that! Until then, be sure to join the RoboCo Discord community, follow the game on Twitter, and stay tuned on the official RoboCo dev blog for more announcements and behind-the-scenes info!