What are some of your favorite video games of all time? 🤔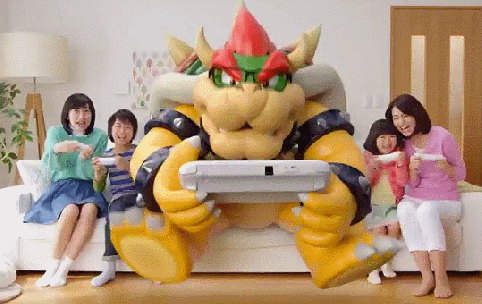 (Image credit: Giphy)
Myself? I'm partial to the sprawling seascapes of The Legend of Zelda: The Wind Waker, a childhood favorite with a jaw-dropping cel shaded art style. My colleague Brandon Pittser, on the other hand, would likely point to the pure platforming perfection that is Super Mario World as his pick. And if you ask our CEO Dan White, he'd probably tell you X-COM because of…flanking. My point?
Most avid gamers have their own unique take on the best games of all time – but there exists only one World Video Game Hall of Fame!
Launched in 2015 educational institute The Strong, the World Video Game Hall of Fame is—as its name suggests—a one of a kind showcase of historically significant video game titles. Housed within Rodchester, New York's National Museum of Play, the program has thus far recognized 24 total games as the industry's most influential, with notable Inductees including Pong, Super Mario Bros., and The Sims, among many other instantly recognizable titles. Be sure to check out the official program website for a full listing of inductees – but today, we're giving some extra attention to the educational games featured in the program.
That's right—alongside classics like Doom and Pac-Man—sits a duo of learning games considered so influential that they've been selected to be immortalized as a piece of the World Video Game Hall of Fame. But which games did the organization select? Let's start with the most recent addition to the Inductee list – a widely recognized, yet often overlooked piece of learning game history…
Microsoft Solitaire! Now I know what you're thinking…is Solitaire really a learning game? And to that I respond yes (as long as you're referring specifically to Microsoft's version, of course)! As I explained in my previous roundup of 5 Popular Video Games You Never Realized Were Educational, Microsoft choose to package simple games like Solitaire, Hearts, and Minesweeper with every copy sold of their Windows operating system as a stealthy way to teach users how to operate a mouse! Not only that, but with more than a billion copies of Microsoft Windows installed on computers all around the globe, Microsoft Solitaire may just be the best-selling (technically, of course) learning game of all time! For these key reasons, the decades-old classic was inducted into the World Video Game Hall of Fame just this past year – learn more about the influence and legacy of Microsoft Solitaire on the organization's official website!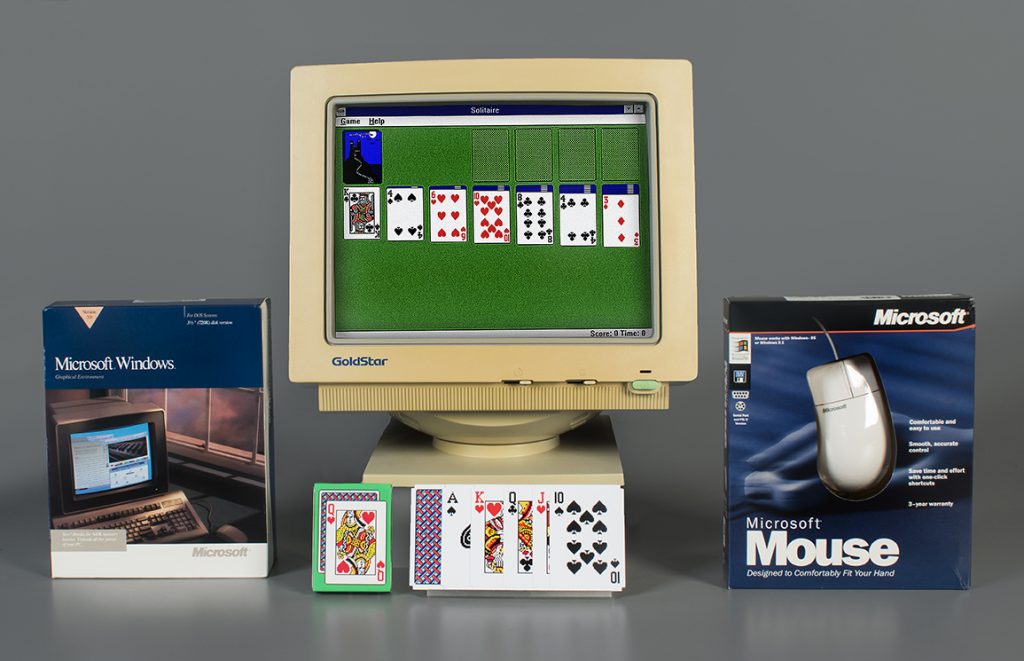 (Image Credit: The Strong / World Video Game Hall of Fame)
Microsoft Solitaire isn't the only educational game that's earned its way into the World Video Game Hall of Fame – alongside it stands fellow PC gaming classic The Oregon Trail, which was inducted back in 2016. If you're reading the Filament Games blog, it's likely you're already intimately familiar with the seminal game-based learning best seller, so I'll spare you the plot and gameplay synopsis. But did you know that the original game was created by three student teachers as a way to help Minnesota schoolchildren learn American history? Be sure to check out the game's entry on the hall of fame website for more insights on its development – and feel free to check out our "Retro Review" of the game we completed as part of the Filament Games Podcast:
Hungry for more Filament Games Podcast? Treat yourself!
That just about wraps up the extent of the learning games featured in the World Video Game Hall of Fame – but there are plenty more commercial titles, too! For a full rundown of all of the program's 2019 Inductees (plus a look at previous year's entries), check out the official World Video Game Hall of Fame website.
In the meantime, let us know – what classic learning games would you choose to nominate if you were in charge of the program? Sound off with your favorites over on our Facebook or Twitter!
---
More game-based learning resources from the Filament Games Blog:
5 Popular Video Games You Never Realized Were Educational
Why Students Hate Homework – And How Digital Games Can Help
What Makes Great Learning Games?