Friends of Filament – what are some of your favorite learning games of all time?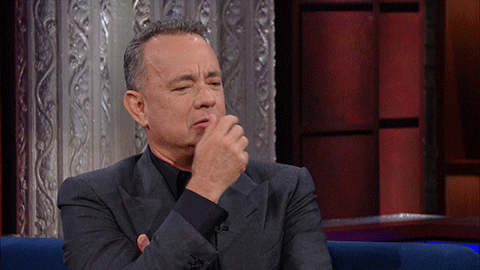 (Image source: Giphy)
As an industry-leading educational game developer, our team spends a lot of time pondering this question…after all, making high-quality learning games is our job! Previously, I've shared some of my own childhood favorites – games like Reader Rabbit and Lemonade Stand, to name a few. But writing that article left me curious – what are some of the games that my fellow teammates at Filament Games consider to be their favorites? To curb my curiosity, I surveyed our staff and asked them to tell us a bit about some of their most beloved learning games of all time – check out what they had to say!
Algodoo
Selected by: Ian Feldschneider (Game Engineer)
Algodoo is a 2d physics sandbox game that evolved from a project called "Phun" which I also played as far back as early highschool. The physics were engaging for me because you could make almost anything in it, especially with the scripting system that lets you spawn objects and modify the world on events. I loved making little games in Algodoo. Eventually the scripting helped influence me to try making games in GameMaker, and eventually become a game engineer.
Barbie Pet Rescue
Selected by: Francesca Carletto-Leon (Game Designer)
I was not allowed to play with Barbie dolls or other "girl" toys when I was young as my mother wanted to avoid harmful stereotypes. The exception was the Barbie job PC games, particularly Barbie Pet Rescue, where the player takes on the role of a vet rescuing and caring for injured animals. Barbie games were really important because they encouraged girls to interact with computers when games started becoming popular!
Dinosaur Adventure 3-D
Selected by: Francesca Carletto-Leon (Game Designer)
When I was a child I was OBSESSED with dinosaurs. However, the more I learned about them the more I was ABSOLUTELY TERRIFIED of them. By day I would play Dinosaur Adventure 3-D and read dinosaur books, by night I would have recurring nightmares about being chased by velociraptors!
Clifford the Big Red Dog: Reading
Selected by: Katherine Wang (UI/UX Designer)
There was one particular minigame where you'd inspire a painter by creating words, and in return you'd get a unique painting that illustrates it. I spent a lot of time trying to "outsmart" the system by coming up with words that couldn't be painted. Besides the four-letter limit, the possibilities felt endless! And for a first-grader with a pretty small vocabulary, it had the same appeal that Scribblenauts does now. Like the developers were always one step ahead of you, reading your mind.
The only thing I regret is not figuring out how many paintings there were…
Mario's Time Machine + Mario Is Missing
Selected by: Terra Lauterbach (Game Engineer)
I fondly remember playing both Mario's Time Machine and Mario Is Missing with my mom when I was growing up. Both were great and had an impact on me because I had some interest in history and it was tied in with Nintendo IPs that I loved.
Logo
Selected by: Jennifer Javornik (VP of Sales)
We were introduced to Logo during our Typing Class and it felt like a miracle that I could give this little turtle some commands and they would do everything AUTOMATICALLY.
I Spy: Treasure Hunt + I Spy Spooky Night: A Book of Picture Riddles
Selected by: Jill Alderete (Game Artist)
It's a childhood favorite, and definitely inspired my love for background art. I'd spend hours looking at the pictures and imagining myself being in that environment. That's what I love about background design – a viewer is supposed to feel like they're there in the scene, and I always try to create that effect. It taught me a lot!
Everything
Selected by: Mike Yang (Game Designer/Developer)
This game teaches something that I think is very difficult to teach: perspective. The simple fact that the way that you view the world is different and uncannily similar to how everything else views the world. That we are connected; systems connected by systems within larger, multi-layered systems.
The best part of the game is that it does all of this with a concise set of players verbs: move, shift perspective up/down, sing, and dance. Players can move the thing they control around and then sing or dance. Singing attracts other like things and dancing is an expression of pure joy that can create more things! Then, when you get bored of doing all of that with a single entity, you can shift your perspective to something else: a mote of dust, an entire galaxy, an abstract concept, even a shoe! And, when you switch, you still do the same things: move, sing and dance. To me, this is magical and elegant.
Best part about the game though, is that ANYONE can play because the game can play itself. If you let go of the controls, you can just watch the game play itself and it'll tell it's full story to you automatically – hello accessibility! This game made me think, cry, feel joy, and instilled confidence in me that my own voice is unique and is worthy of shouting out to the world.
I'd write more but it's difficult for such an experimental piece that has tons of flaws while also doing numerous truly special things. Let's chat if I can explain more!
Zap!
Selected by: Kenny Green (Associate Producer)
This game wasn't the first educational game I played, but it was certainly the most fun! Using light, sound, and circuits to solve specific problems helped solidify the lessons, but what I remember most is the creative expression I had when tinkering with them to create my own rock show. It encouraged me to take what I had learned and build something new. I spent dozens of hours crafting different light shows, robots, and sounds, and I think that mix of programmatic problem solving coupled with creative expression really helped me become a game developer!
Civilization
Selected by: Dan White (CEO)
Civilization doesn't try to be a learning game, but it's an incredibly effective way to learn about historical concepts and, more specifically, the rules by which history played out. It's basically "Gun, Germs, and Steel" the video game.
---
More game-based learning insights from the Filament Games team:
School Closed? Learn at Home With These Free Learning Games!
Why Virtual Reality May Be The Tech to Bridge Generations
How Game-based Learning Engages Struggling Students