What could possibly be better than spending an entire Saturday playing video games?
Gaming in support of a great cause, of course – which is exactly why we're hosting an Extra Life fundraising livestream on Saturday, Nov. 2nd, 2019! Hungry for more info? Listen up!
(Image credit: Giphy)
Extra Life is an annual fundraising event where gamers sign up to collect donations from friends and family, pledging to spend a "day of play" marathoning video games in support of sick and injured kids. Since 2008, over 100,000 organizations and individuals have participated in the program, raising over $50 million in support of Children's Miracle Network Hospitals across the nation.
This year, our goal is to raise $1,500 in support of Children's Hospital of Wisconsin. To accomplish this, members of our studio will be hosting a 12-hour-long livestream on twitch.tv/filamentgames on Saturday, November 2nd from 8AM-8PM CT! Each hour of our stream will be hosted by a different member of the Filament Games team, kicking off at 8AM CT with Marketing Coordinator James LaPierre (that's me!) playing the all-new, super spooky Luigi's Mansion 3!
Other highlighted games include the ever popular Kerbal Space Program, co-op Trine 4 mayhem, a super special Super Monkey Ball 2 speedrun, and tons of puzzle game fun with Puyo Puyo Tetris and Pokémon Puzzle League. Our stream will be packed to the brim with game-playing, money-raising, life-saving fun – mark your calendars, because you won't want to miss this!
Care to help support our Extra Life 19 efforts? Here are three ways you can help:
Make a donation towards our $1,500 fundraising goal! (step-by-step instructions below)
Share our Extra Life game day stream! (we'll be live on 11/2 at 8AM CT on twitch.tv/filamentgames)
Tune in to our livestream and hang out with our team!
Our whole studio is looking forward to hanging out with all of you as we raise money for a good cause – stop by twitch.tv/filamentgames anytime on Saturday, November 2nd from 8AM-8PM CT!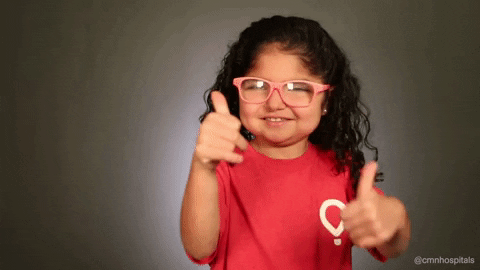 (Image credit: Giphy/Children's Miracle Network Hospitals)
How to donate to Filament Games' Extra Life 19 fundraising efforts:
Visit the "Filament Games" Extra Life page and click the green "DONATE" button
Select your donation amount and preferred payment method (Visa, MasterCard, Discover, American Express, or Paypal).
Enter your payment info, contact details, and smash that "Donate with Credit Card" button!