Last fall, we shined a spotlight on some of our most anticipated game-based learning events of 2020 – a detailed roundup of 10 can't-miss conferences that were set to take place in cities all around the globe. But then, 2020 happened – and needless to say, pretty much all of the events we covered were subsequently cancelled or postponed, rendering our original roundup useless. Thanks 2020!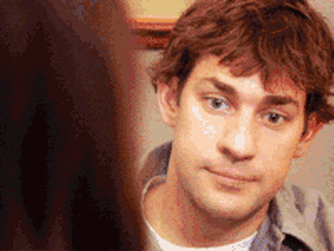 (Image source: GFYCAT)
While it's safe to say that our staff will not be attending any in-person industry events anytime soon, the good news is that it is in fact 2020 – and online conferences are indeed a thing! Today, we've put together a quick guide to some of the biggest online game-based learning conferences to look forward to this summer – check out our list below, and let us know if we'll see you (in the chat) at any of these events!
Serious Play Conference
Website: https://seriousplayconf.com/
Dates: June 23-25, 2020
Cost: $75-$650/person (rates vary by industry, see official website for details)
Details: Kicking off tomorrow (don't worry – there's still time to register!), the Serious Play Conference is all about celebrating games for impact – in training, government/military, healthcare, K12 classroom settings, and more. Offering more than 100 sessions in total across six themed tracks, attendees are able to fully customize their schedule to their liking using their provided online scheduler tool. Registration rates vary by industry, so visit the official conference website for more details – and be sure to check out the 2020 program for a preview of CEO Dan White's panel on Thursday, June 25th!
Games for Change Festival
Website: http://festival.gamesforchange.org/
Dates: July 14-16, 2020
Cost: FREE
Details: The celebrated Games for Change Festival is going virtual for their 2020 event – and perhaps even more noteworthy, registration is free to all participants! Across four separate programming tracks – XR for Change, Civics and Social Issues, Games for Learning, and Health and Wellness – attendees are given access to three days of world-class panels, talks, workshops, and demos, all exploring how the world can leverage power of digital games and XR to facilitate positive impact. To get a better idea of what's in store for this year's conference, check out the full online schedule – and don't forget to register for the festival ahead of time!
Play Make Learn
Website: playmakelearn.org/
Dates: August 13, 2020
Cost: $150/person
Details: Play Make Learn is one of our favorite game-based learning events of the year – and while we're saddened that this year's in-person festivities were cancelled, we're thrilled that the conference will be made available to more folks than ever before thanks to its new virtual format! Consisting of a live keynote from UW-Madison professor Dr. Erica Halverson, live breakout sessions and panel discussions, as well as pre-recorded content available on-demand, Play Make Learn promises to be a can't-miss game-based learning event for educators, researchers, and developers alike. Registration is open now, and the full event schedule will be available soon!
---
And that just about wraps up today's list. We hope you found our article helpful, and be sure to let us know on Facebook or Twitter if you plan on attending any of these events – maybe we'll even see you on the conference call!