Hello lovely people – and welcome to an all-new entry of What's New in Game-Based Learning!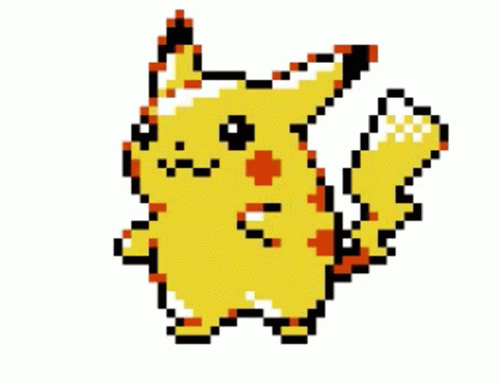 (Image source: Tenor)
Each month, our team of educational gaming experts scour the web in search of noteworthy news and announcements from the worlds of game-based learning, games for impact, and AR/VR for learning. Check out this month's highlighted articles below – and be sure to shout-out any stories we missed over on our Facebook or Twitter! 
University of Massachusetts Amherst assistant professor Sunghoon Ivan Lee is kicking off an all-new serious games research project, funded by a $400,000+ grant from the National Institutes of Health (NIH). By harnessing a suite of tablet-based games – each custom-designed to stimulate short-term memory and selective attention – Lee intends to explore how digital game play affects brain function in older adults with mild cognitive impairment (MCI). In an early pilot study focused on stroke survivors, Lee, Jung and colleagues determined that their games not only helped to improve patients' cognitive function, but the games themselves were able to predict the expected improvement based on performance data. With NIH funding now secured, Lee intends to build on these early results with a new study of 50 individuals diagnosed with MCI. [READ MORE]
A new collaboration between the U.S. Department of State and nonprofit Games for Change has led to the creation of a video games diplomacy program. Dubbed Game Exchange, the virtual exchange program is designed to help foster connections and learning between young people, bringing together participants from the U.S., Israel, United Arab Emirates and Bahrain to collaborate on the development and creation of social impact video games. Each team of students will be led by a mentor, and will have 10 weeks to design, develop, and create their game, learning real-world skills like coding along the way. Following completion, students will also be given access to future learning opportunities with program alumni and mentors, and be positioned for success in future game design education and job programs. [READ MORE]
Amidst the ongoing COVID-19 pandemic, the trading card game (TCG) industry is booming – from Pokémon, to sports cards, and even classics like Magic the Gathering. From kitchen tables to local game stores, Magic is experiencing record growth – and thanks to the efforts of educators like Mike Wildspeaker, the game is even being used in afterschool clubs as a way to help students connect with their peers and bond over their shared love of gaming. But beyond that, recent efforts by Magic creators Wizards of the Coast to improve representation among both its in-game characters and real-life creators have made a huge impact on Wildspeaker's students. As he details on Twitter, many of his marginalized students have shared their excitement about seeing characters that better represent their identities in recent products, which has helped lead to substantial growth of student interest and participation in his game club. [READ MORE]
Science, technology, engineering, art, and math (STEAM) each play a vital role in the development of the games we all know and enjoy – and conversely, video games can also play a significant role in spurring interest in these topics, according to Entertainment Software Association (ESA) CEO Stanley Pierre-Louis. But, as our industry continues to rapidly grow, we must ensure that we continue to cultivate meaningful learning opportunities for all young people – particularly folks from marginalized backgrounds and communities. As part of GamesBeat Summit 2021, Pierre-Louis sat down with Yvette Clark, U.S. Congresswoman from New York's 9th District, and Laila Shabir, co-founder and CEO of Girls Make Games, for a conversation on the importance of STEAM education in the context of growing the games industry. To get the full scoop, be sure to watch their full conversation! [READ MORE]
The National Council of Youth Sports (NCYS), the largest youth sports advocacy organization in the United States, has partnered with nonprofit TeachAids to share its concussion science program CrashCourse with millions across the country – using immersive VR! First launched in 2018, the program consists of a research-backed learning module, a VR brain fly-through powered by tech from Stanford University's Neurosurgical Simulation and Virtual Reality Center, along with a concussion story wall containing 700+ individual's stories describing their concussion experiences. The organizations aim to reach 1 million people with CrashCourse by 2024 – helping athletes, parents, and coaches alike to better understand the long-term effects of concussions. [READ MORE]
---
Wanna know what articles made last month's roundup? Check out our April 2021 entry here!