You hear that? It's the faint but unmistakable sound of seismic events in the VR hardware landscape. 2019 has been thoroughly dynamic in terms of new platform and hardware developments in the always-exciting, always-evolving world of virtual reality, and we have scarcely gone a day without having our assumptions challenged around who is still in this battle for VR supremacy. Here's the current roster of contenders, subject to change at any given moment:
Oculus Quest and Rift S
Oculus is, in my estimation, making the most interesting moves in the space right now, so I'm putting them first. As of 5/21, both of these headsets are shipping at a price point of $399, and both offer an interesting leap forward in terms of the hardware restrictions of Gen 1 VR gear. The Rift S is a sensor-free evolution of the Rift headset; using inside/out tracking, the Rift S frees users from the previous Rift use case of remaining relatively stationary in front of two mounted sensors. That said, the Rift S is still wired. If you want to cut the cord, that's where the Quest comes in. Offering true wireless freedom at the cost of some processing power, the Quest represents a remarkable new gold standard for VR usability. We'll find out this year if that makes a difference for mainstream adoption!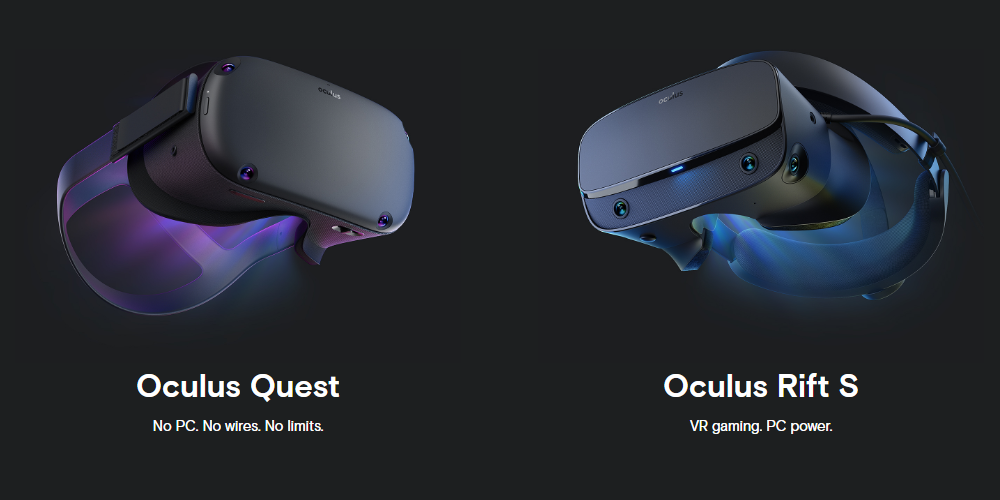 (Image source: UploadVR)
HP Reverb
In contrast with Oculus, HP has had a challenging launch with their new Reverb headset. After a missed launch date and a quiet recall, the Reverb is struggling to get itself out on the market. That being said, the Reverb is still worth your attention if only for its unique value proposition – as Ars Technica points out, HP isn't really looking at consumers to drive demand for the Reverb; rather, their target audience is corporations. These corporations are primarily using VR for visualization use cases like architectural walkthroughs, or entertainment use cases that are more akin to brick and mortar arcades. Given this differentiation, the HP Reverb still stands to stake out a unique niche in the marketplace.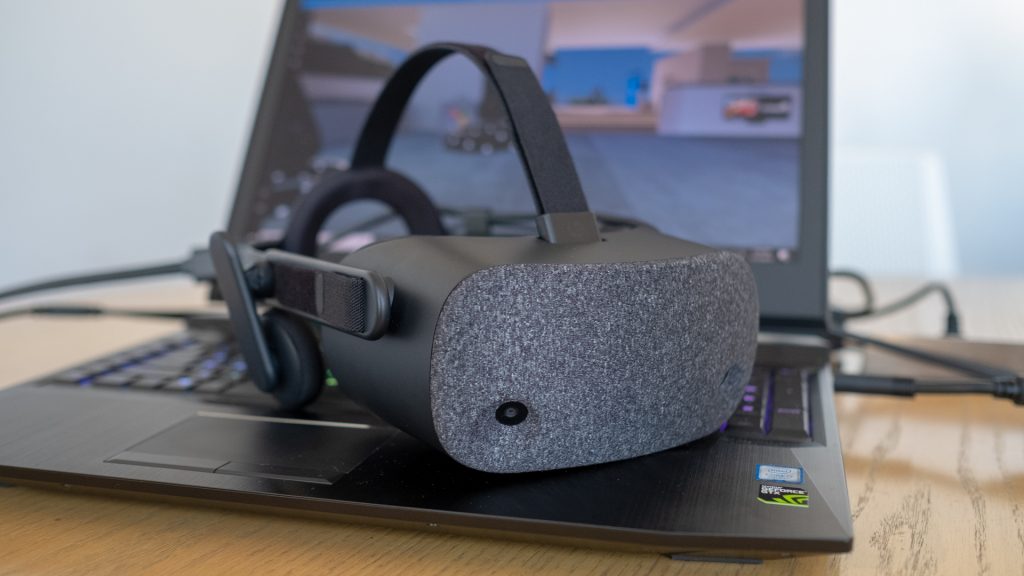 (Image source: TechRadar)
Vive Cosmos and Pro Eye
Not to be outdone by Oculus, HTC has made their own round of big hardware announcements this year, which are interestingly representative of significant steps towards new hardware capabilities that are wholly separate from the evolutions we've seen in the Oculus lineup. Announced at CES 2019, the evocatively named and vaguely described HTC Vive Cosmos represents HTC's foray into the mainstream. Based on promotional materials, it appears that the Cosmos uses inside-out tracking, emphasizes ease-of-use, and could be used with either a PC or a Smartphone. It's launch window was originally stated as Q2, so we should know more within the next couple of months. The HTC Vive Pro Eye is an update of the HTC Vive Pro that emphasizes eye-tracking as a core feature, allowing for gaze-based navigation of in-game menus and so on. It stands to reason that the optimal VR headset of the future combines some of these bleeding edge features with the bleeding edge features of the Oculus lineup, and it's interesting to see where these OEMs are placing their bets in terms of consumer demand and feature priority.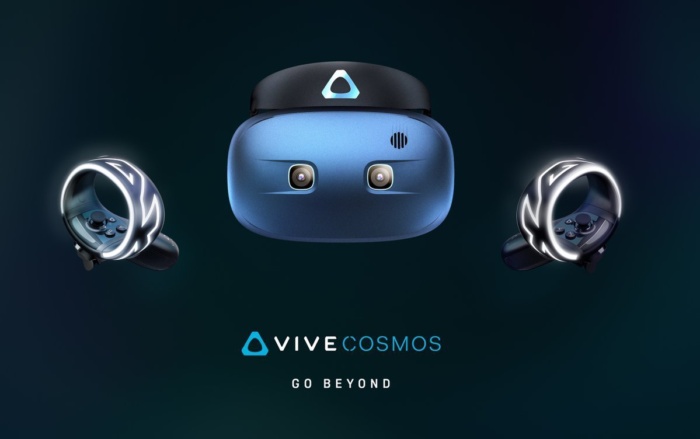 (Image Source: PCWorld)
Valve Index
Valve has surprised the market by wading into the VR fray on its own with the Valve Index, a VR HMD that is totally absent of any HTC partnership. Put simply, the Index is an absolute beast of a headset – you can think of this one as Gen 1 VR if it were some sort of anime nemesis that has revealed its final form. Boasting a 135-degree FOV, 2880×1600 resolution, and an absolutely blistering refresh rate of up to 144hz, the Index represents the peak of tethered VR, inclusive of most of the innovations that have materialized since the HTC Vive first launched the consumer VR market. While the Index is compatible with existing Vive sensors and controllers, to buy the Index as a complete set with Index sensors and controllers comes it at a quite-steep $999, which strikes me as a lot to spend on the last volley of the preceding generation of VR gear. We'll see how the market reacts – true enthusiasts might not be able to resist the sheer power of the Index, but they might also be the type of consumer that is tuned in enough to industry news that they would rather wait to see how VR Gen 2 takes shape. Especially when both of the new Oculus sets can be purchased for less than the price of this set by itself. Hmm.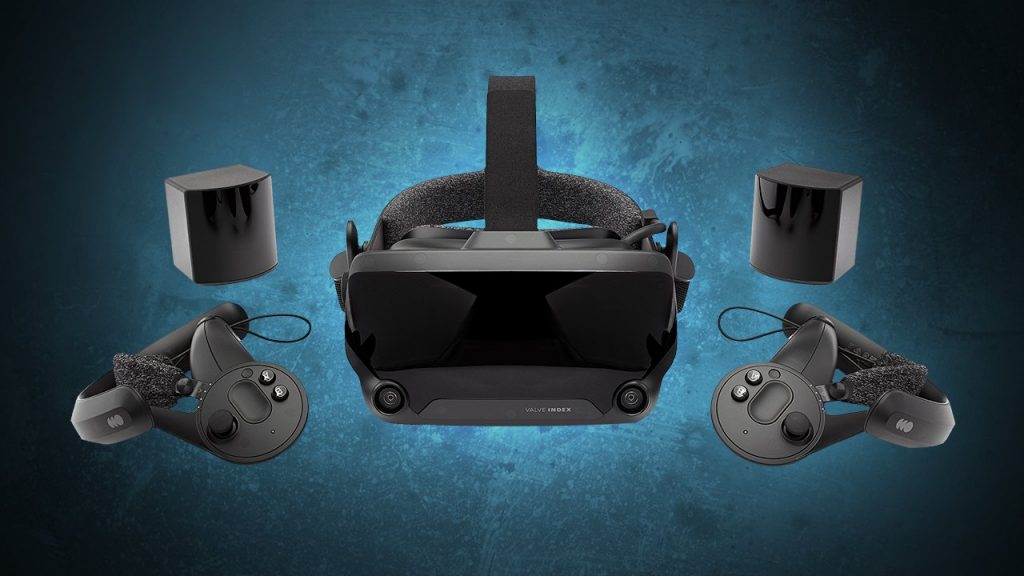 (Image credit: IGN)
Nintendo Labo
I'll be honest, the Labo should probably be in its own category of casual/novelty VR, as I don't think anyone would seriously consider the Labo as a viable alternative to any of the headsets listed above. That being said, the Labo is certainly unique and playful in a way that only Nintendo would attempt. As I mentioned in my previous VR and Education in 2019 roundup, the Labo is a more expensive, elaborate, and downright kooky cousin to the Google Cardboard. Built out of provided cardboard components, Labo headsets utilize the Nintendo Switch screen as a video source and the accelerometers in cleverly-placed Joycons as motion detection, and can be built into a camera, elephant, bird, and more.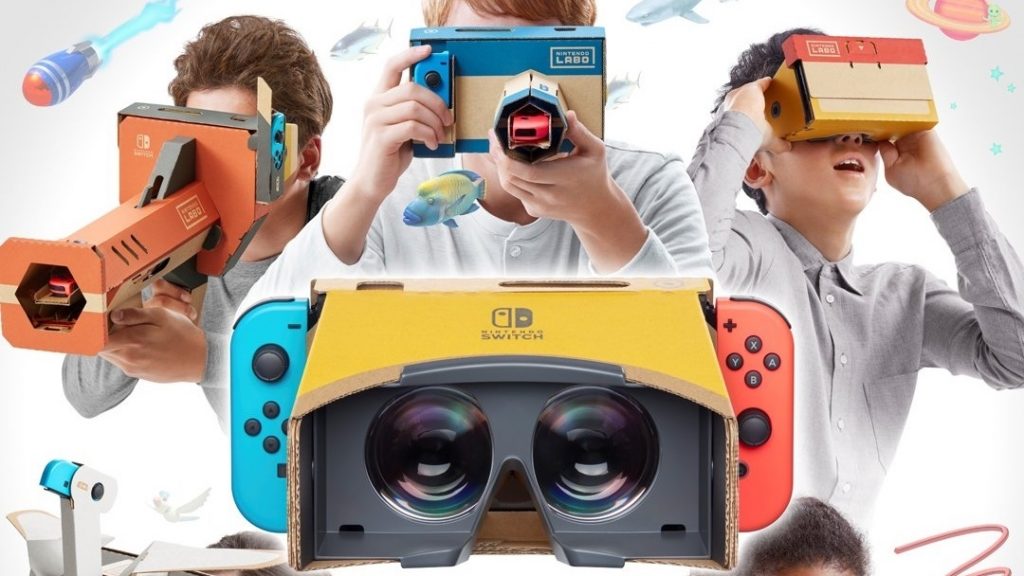 (Image source: Nintendo Life)
---
Alright! So those are all the big moves that VR OEMs are making in 2019. Check out the articles below to learn more:
How VR Changes Learning
VR and Education in 2019
Virtual Reality in the Classroom: 3 Real-World Applications