While it's no secret that the technology faced a slow start, it seems the VR renaissance has finally arrived!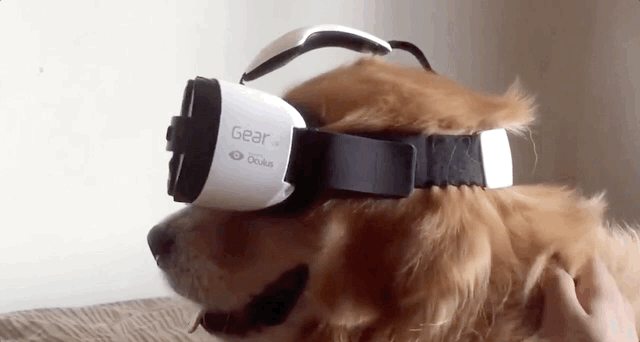 Between the release of highly anticipated games like Half Life: Alyx and Star Wars: Squadrons, heightened investment in VR for healthcare and workplace training, and the (unsurprising) popularity of Facebook's all-in-one Oculus Quest headset, VR is hot right now – which is particularly exciting for us as an educational game development studio which also specializes in VR learning games!
With VR sales on the upswing and lots of new Oculus Quest and Quest 2 devices out in the wild, we thought now would be the perfect time to highlight some of our favorite educational experiences available on the system. Check out our list below, and let us know on Facebook or Twitter if we missed any of your favorites!
Price: Free
Rating: E (Everyone)
Previously featured in our roundup of awesome Oculus Go titles, award-winning educational app Anne Frank House VR is a must-play for Quest users of all ages. An emotional, uncompromising look at the WWII-era Secret Annex that housed Anne Frank, her family, and 4 others, Anne Frank House VR immerses players in a hauntingly real depiction of their two years spent hiding from Nazis.
Price: $9.99
Rating: E (Everyone)
Dubbed "the world's first VR aquatic safari park," Ocean Rift immerses players in a vivid underwater world packed with diverse marina flora and fauna. Comprised of 12 fully explorable habitats ranging from coral reefs to arctic waters, Ocean Rift lets learners explore and interact with dolphins, sharks, sea lions, and more, guided by more than 45 information points with factual information on each habitat and its inhabitants.
Price: Free
Rating: E (Everyone)
Have you ever dreamed of becoming an astronaut and experiencing life aboard the International Space Station? In Emmy-nominated Mission: ISS, players accomplish exactly that – floating through space in zero-gravity while simultaneously learning all about the work that real NASA astronauts do through hands-on objectives and informative videos and images. And best of all? Like Anne Frank House VR, Mission: ISS is completely free!
Price: $9.99
Rating: E (Everyone)
Boasting a perfect 5/5 star review from UploadVR, Titans of Space PLUS is the definitive Oculus Quest experience for astronomy lovers! Featuring a full recreation of our solar system, two hours of narrated, fact-checked guided tours, and even a zero-gravity spacewalk mode, Titans is a fantastic showcase of the power of VR as a medium for immersive, hands-on learning.
Price: $9.99
Rating: E (Everyone)
Rounding out today's list is National Geographic Explore VR – an Oculus Quest-exclusive experience that puts players in the shoes of a National Geographic explorer! Transporting players to two iconic locales – Antarctica and Machu Picchu, Peru – explorers are tasked with capturing breathtaking photographs for NatGeo magazine, immersing themselves in learning about each environment's history and inhabitants along the way.
---
Check out some of the other AR/VR education resources featured on our blog!
How VR Changes Learning
3 Easy Ways to Bring AR into Your Classroom
5 Essential Educational Games for Oculus Go