Last year, we published the internet's first-ever roundup of educational games for the Nintendo Switch – and in the months since, the list has become one of our most popular blog articles of all time!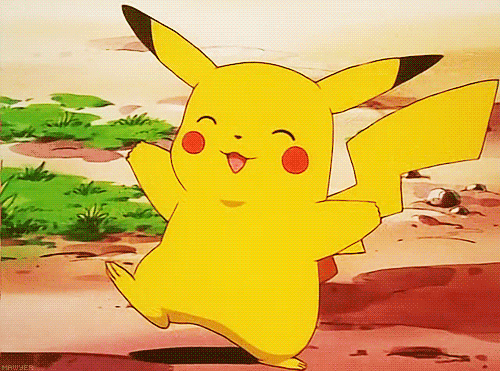 Based on this, two things are clear: 1) the internet loves the Nintendo Switch; and 2) there's a lot of demand for learning games among owners of the hybrid home/portable console. In a perfect world, now seems like the ideal time for me to capitalize on these insights and create a Switch learning game myself – that said, I must admit that my marketing-centric skillset leaves me woefully ill-equipped to design and develop a game of my own. Sad, right?
I am, however, perfectly positioned to continue enjoying the high-quality educational content created by others – and better yet, the perfect time for a young game-based learning guru to assemble a brand new roundup of new Switch learning games appears to be…right this moment!
Check out our all-new list of excellent educational Switch games below, double check that you haven't missed our previous roundup of titles, and sound off on our Twitter or Facebook with your favorite Switch games – educational or otherwise!
Numbala for Switch was still in the making back when we published our first compilation of educational Switch games – in fact, our team first heard about the game via the recommendation of a kind stranger on Reddit! And now that it's finally been released on the eShop, we can safely say that Numbala is well-deserving of a spot on our list. A fast-paced, story-driven sidescrolling shooter that originally premiered on iOS and Android, Numbala is a research-backed learning game that teaches fundamental math concepts in a uniquely visual way. Learn more about the science behind the game on the developer's official website, then check out the game on the eShop if you're after anytime, anywhere arithmetic action!
Last year, Nintendo dropped Labo – a construction toy platform that allows users to assemble cardboard cut-outs to create real-life, interactive "Toy-Con" creations. In typical Nintendo fashion, this aggressively strange product captured the hearts and minds of many in the gaming community – even some K-12 classrooms and districts, largely thanks to a classroom outreach initiative spearheaded by the Institute of Play alongside the inclusion of a freeform, maker-friendly mode packaged with all Labo device kits: Toy-Con Garage.
With this important background info out of the way, here's what's new: 1) Nintendo released an all-new Labo kit that transforms your undocked Switch console into a VR headset; 2) they also introduced a VR-centric Toy-Con Garage mode that allows players to program their own VR games and animations; and 3) players have the tools to create some really neat stuff using the software. Here's Nintendo of America with a full rundown of everything you need to know about Labo VR:
I've previously raved about the series in my "5 Popular Video Games You Never Realized Were Educational" article, and for good reason – Scribblenauts is legitimately hilarious, a joy to play in both single player and co-op, and an all-around great educational game! For those out of the loop, Scribblenauts helps players refine and expand their spelling and vocabulary skills by solving a near endless array of lateral thinking puzzles. Spawn objects, animals, and people into the game world by simply spelling them out, complete challenging objectives across a variety of landscapes and terrains, and uncover the secrets behind the protagonist's mysterious backstory – Scribblenauts Mega Pack is a Filament-approved, family-friendly Switch game that's sure to please players of all ages!
TRYBIT LOGIC's developers reached out to provide our team with free access to their game after seeing our initial Switch games roundup – and we can honestly say that their game is well-deserving of a spot on our newest list! A playful puzzler that teaches the basic elements of logical operations (a fundamental concept in computer programming), TRYBIT LOGIC features two unique modes ("puzzle" and "defense"), intuitive touch-based gameplay, and plenty of mind-bending puzzles to keep players of all skill levels busy for quite some time. A must-play for fans of similar computer science puzzle games like Human Corporation's Human Resource Machine and 7 Billion Humans!
Just like last time, we're rounding out our list with a bit of an unconventional pick…this time, an unreleased game. Originally scheduled for release in early 2019 (now TBD), FUZE4 Nintendo Switch promises to bring the easy-to-use, text-based programming language FUZE BASIC to the hybrid home/portable console – allowing users to plug in a USB keyboard to create apps and games for the Switch, on the Switch. FUZE4 Nintendo Switch promises an ambitious project, with plenty of introductory tutorial elements available for folks less familiar with programming…but will it live up to the hype? You can sign up for email updates on their official website to be among the first to find out!
---
Still craving more game-based learning content? Satisfy your hunger with these fresh resources hand-picked from the Filament Games Blog!
Game-Based Learning in the World Video Game Hall of Fame
5 Popular Video Games You Never Realized Were Educational
Exploring Ancient Egypt Through Video Games