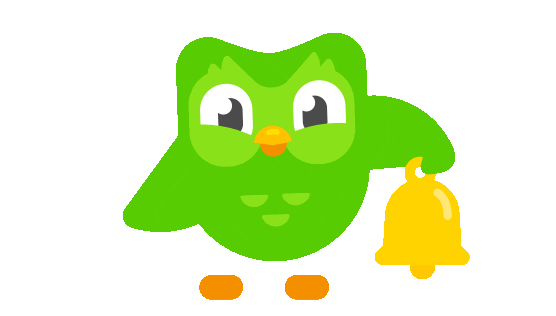 via duolingo.com
Hear ye, hear ye! 
Sometimes students need to learn on the go or without the help of an entire PC setup, which is why we've created the list below of educational mobile app games to fit all types of teaching needs. Students can bring knowledge with them wherever they go with some of the best that the Google Play and App Store have to offer!
via codespark.com
codeSpark Academy is a fun way to build STEM skills and future-facing skills in a vibrant world called Foosville filled with its inhabitants, the Foos. codeSpark features multiple puzzles and mini-games centered around coding, designed to appeal to all genders and all experience levels. This game has a notable unique feature: there are no words included, meaning anyone anywhere can play, and the game is set up to be played intuitively. codeSpark Academy requires a subscription and is available on iOS and Android.
Puzzle lovers will have more fun than ever learning math with Diffission! Available for free on iOS and Android, players will conquer fractions with a Fruit-Ninja-like precision. Swipe and slice through endless levels, creating a specific fraction by breaking a whole shape into equal parts.
via khankids.zendesk.com
Straight from one of the most renowned learning companies of our time comes Khan Academy Kids! Available on iOS, Android and Kindle Fire, this free mobile app contains a variety of activities and games to teach literacy, math, and social-emotional skills to young learners. Featuring a friendly cast of characters (to name a few, Reya the red panda and Kodi the bear), kids can read, sing, and play their way to a well-rounded education.
via gethopscotch.com
Creating an app within an app? Hopscotch makes it possible! Students can program and create their own games and designs on this iOS app. This game provides players with an inside look at software development in a playful environment that encourages experimentation. Hopscotch requires a subscription to unlock all features of the game.
via wibbu.com
Duolingo isn't the only app that can help students learn a new language right from their phones! From Wibbu, this iOS and Android Spanish language learning game follows main character Ruby Rei in an epic sci-fi/fantasy quest to find her friends and bring them home. This game has the look and feel of a PC adventure game, with no quizzes or tests to break immersion. Practice Spanish, solve puzzles, and build relationships with warriors, gods, and aliens alike! Players can access the first two levels for free.
via literacyapps.literacytrust.org.uk
Teach Your Monster to read is a phonetics game for pre-kindergarten and kindergarten students, equipped with a progression of three levels of gameplay as young readers become more confident with sounds, words, and short sentences. Herd ducks, go on underwater excursions, and more with a cute and colorful cast of monsters and other creatures. Teach Your Monster to Read is available on iOS and Android, and is also available on PC or Mac as a free download on teachyourmonstertoread.com.
More on keeping digital learning fresh: