One of our most anticipated game-based learning events of summer 2020, Games for Change Festival is going virtual for their 2020 event – and better yet, registration is free for all participants!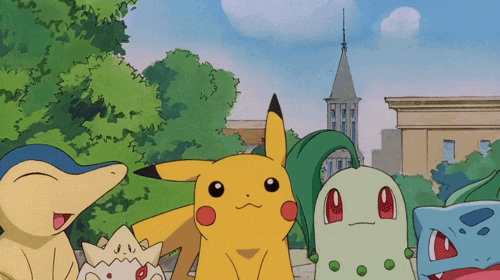 (Image source: Giphy)
That's right – Games for Change Festival 2020 is coming July 14-16 to a computer screen near you, and needless to say we're already getting hyped! Across four separate programming tracks – XR for Change, Civics and Social Issues, Games for Learning, and Health and Wellness – G4C Festival is all about celebrating the power of digital games and XR to facilitate positive impact. Whether you're a student, seasoned game-based learning aficionado, or somewhere in-between, we absolutely recommend checking out this year's festival – you can register for free here!
With G4C 2020 less than a week away, we're hyping up the event with a look back at some highlights from last year's festival! Check 'em out:
Sessions and Workshops
Core to the annual Games for Change Festival experience is their enormous roster of world-class presenters – bringing together experts from academia and industry to share their unique insights into the world of game-based learning, serious games, and XR for education. And better yet – each of these sessions are recorded and posted publicly on the Games for Change YouTube channel! There, you can find links to playlists for each of last year's tracks – Civics and Social Issues, Games for Learning, Health and Wellness, and XR for Change – along with a complete library of last year's sessions. 
XR Brain Jam
Games for Change has been a longtime supporter of the XR for impact space – perhaps best illustrated by their robust "XR for Change" programming track. But that's not all – last year, G4C partnered with Carnegie Mellon University's Entertainment Technology Center for the XR Brain Jam – an initiative which paired university researchers with XR developers to explore the intersection of advanced research and immersive technologies! Across two days, four unique XR experiences were created, which were then shown off to attendees at G4C 2019. For more info on this initiative, check out the official XR Brain Jam website!
G4C Awards
Another key component of the Games for Change Festival is their illustrious awards program – aptly named the Games for Change Awards! Last year, a total of ten winners emerged across categories like "Best Learning Game," "Most Significant Impact," and "Game of the Year," celebrating games like Nintendo Labo, Assassin's Creed Discovery Tour, and other high-profile titles. For a full list of 2019's awards, check out Gamasutra's roundup – and stay tuned next week for the announcement of this year's winners!
---
Now that you're all caught up on last year's festivities, are you ready for Games for Change Festival 2020!? If you haven't had a chance to register yet, be sure to sign up to attend (for free!) on Hopin, and check out the official G4C website for the full event schedule. See you next week!