For many gamers around the world, summer 2016 was defined by the launch of Pokémon GO – San Francisco-based Niantic's mobile AR megahit based on the #1 media franchise of all time. Much like the handheld games that preceded it, Pokémon GO challenges players to travel the world, capture and collect Pokémon, and battle fellow trainers on a quest to become a Pokémon master. But perhaps most surprisingly, Pokémon GO convinced gamers to do the impossible – leave the comforts of their own homes to get outside and walk around! And it worked – Pokémon GO was the #1 grossing mobile game of 2016, garnering an astounding $1+ billion in revenue in its first year on iOS and Android.
Pokémon GO was – and remains to this day – a cultural phenomenon. However, GO was hardly The Pokémon Company's first foray into the intersection of gaming and health. 2010's Pokémon HeartGold and SoulSilver remakes both came bundled with a 'Pokéwalker' – a unique Poké-pedometer device that tracked players steps and allowed trainers to interact with their in-game Pokémon via the device's small monochrome screen. And more than a decade prior to that, The Pokémon Company released the 'Pokémon Pikachu' device in both Japan and the U.S.A., kicking off what has now become a trend of gamified exercise toys linked to the Pokémon franchise. Clearly, The Pokémon Company has always had an interest in the intersection of gaming and health and wellness – and perhaps no other product illustrates this mission than their latest (and strangest) game announcement: Pokémon Sleep.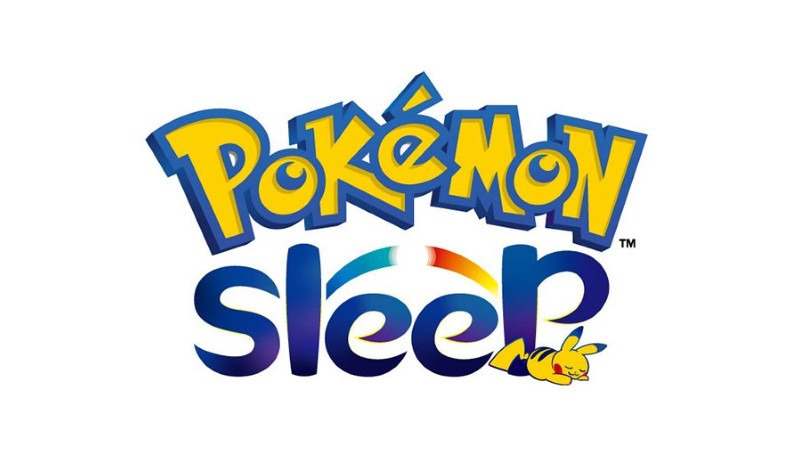 (Image source: CNET)
Yes, you read that right. Unveiled in May 2019 with an expected release date of 2020, details on Pokémon Sleep are sparse – so here's everything we know so far. Developed by Select Button with support from GO creators Niantic, Pokémon Sleep aims to "turn sleeping into entertainment," according to the words of The Pokémon Company CEO Tsunekazu Ishihara. That's right – just like GO gamified exercise, Sleep aims to gamify the very act of resting, made possible by an accompanying 'Pokémon GO Plus Plus' accessory that syncs with user's phones and allows for users to track and monitor their sleep patterns. Pokémon Sleep is a bold effort to gamify rest, an aspect of health and wellness that has largely remained untouched by the gaming industry – but will the novel concept manage to captivate players with the same intensity as Pokémon GO did back in summer 2016?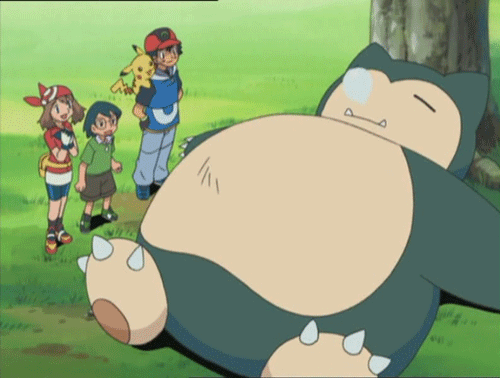 (Image source: Giphy)
For hardcore Pokémon fans such as myself, the prospect of more mobile pocket monster goodness is certainly compelling – and the annoucement of compatibility between Sleep and GO gives me even more reason to give the new game a try. I'm already a huge fan of sleeping – and the prospect of being rewarded for an activity that I'm already actively participating in daily seems like a no-brainer. Perhaps I'll even be incentivized to get more sleep than ever before, ultimately helping me live a healthier and more balanced lifestyle!
While I'm certainly intrigued by this new game, it seems many across the web are far more hesitant to incorporate Pokémon Sleep into their sleeping routine. Following the game's announcement, game designer and associate professor at Carnegie Mellon University Paolo Pedercini spoke candidly with Vice about his concerns related to the commodification of user's sleep-related data via apps like Pokémon Sleep. Pedercini explains, "the bedroom is one of the spaces that are still relatively untouched by play technologies. Sleep patterns are valuable [sic] source of data for marketers, so there will be attempts to monetize them," criticizing Sleep's attempted expansion of game-like elements into a traditionally nongame space at the steep cost of user's personal data. These concerns – echoed by others in the gamification space – are certainly valid, however The Pokémon Company claims to take the topic of user privacy seriously, offering players a look at how their data is used on their website as Pokémon Sleep marches towards its eventual 2020 release.
That's all from us for now – but more importantly, what do you think? Is the gamification of everyday life events an inevitability? Or do you empathize with those who fear the implications of gamifying routine activities such as sleep and eating? No matter your views, we'd love to hear from you – let us know what you think of Pokémon Sleep over on our Facebook or Twitter!
---
More from the Filament Games Blog:
Game-Based Learning in the World Video Game Hall of Fame
3 Easy Ways to Bring AR into Your Classroom
Inclusive Game Design: Key Starting Principles