For more than 15 years, we've worked with nonprofits, universities, EdTech companies, and more to create custom games for education and impact – and along the way, we've learned a thing or two about designing great learning games!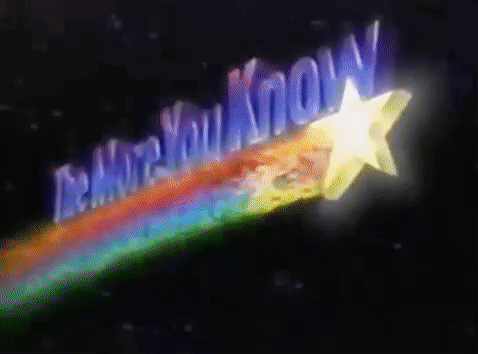 (Image source: Giphy)
From behind-the-screens looks at our development processes, to insights into why we use technologies like Unity to build our games, and even perspectives on what it's like working with an educational game developer, longtime readers of our blog know it's a hub for all things making games, and taking names. And on top of highlighting insights from our staff, we've also invited game-based learning luminaries like Tracy Fullerton and Lindsay Grace to share their academic expertise with our readers, too!
But today, we're narrowing our focus with a roundup of game design articles, each brought to you by Filament's Chief Creative Officer Dan Norton. Check out the blog articles below, and be sure to shout out your other favorite EDU game design resources over on our Facebook or Twitter!
Making Great Learning Games
Kicking off today's list is our two-part series on designing great learning games – a written companion to our What Makes Great Learning Games? video presentation that we share with prospective partners. In part one, Dan details Filament's learning objective design philosophy, before delving into how we port these objectives into gameplay mechanics in part two. If you can only read one article on this list, make sure it's this one – after all, our underlying game design philosophy is a core tenant of how we make high-quality learning games!
Read Part 1: Defining Learning Objectives
Read Part 2: Designing Game Mechanics
Watch: What Makes Great Learning Games?
Gamification vs. Game-Based Learning
Think gamification and game-based learning are one in the same? Think again. The truth is, there's a big difference between the two concepts. And though our services veer more towards game-based learning than the former, don't get us wrong – gamification is not the enemy! Generally, we recommend blending gamification tools into various design strategies to help make learning content meaningful, practicable, and fun. Check out Dan's article for a closer look at both concepts, and why they both matter! Read More
It's a Piece of Cake to Build a Pretty Game
Oftentimes, we like to compare game development to baking a cake…and while that might mean we're hungry, it's undeniable that many similarities exist between making learning games and baking! We've got ingredients, cooks, and processes that take skill and time, and everything comes together at the end to make something great…but that's only where the comparison begins. In this article, Dan shares even more unexpected parallels between game development and making cakes! Read More
Are you or your organization exploring the possibility of creating a game for learning or impact? We'd love to hear your ideas and share a few of our own – get in touch today for a free consultation! 
---
Explore even more educational game design insights on our blog:
Designing Games for Toys and Young Learners
The 4 P's of Designing Learning Games with Impact
Inclusive Game Design: Key Starting Principles