The 2020 United States presidential election is well underway – and our partners at iCivics are celebrating in a big way with their all-new Election HQ!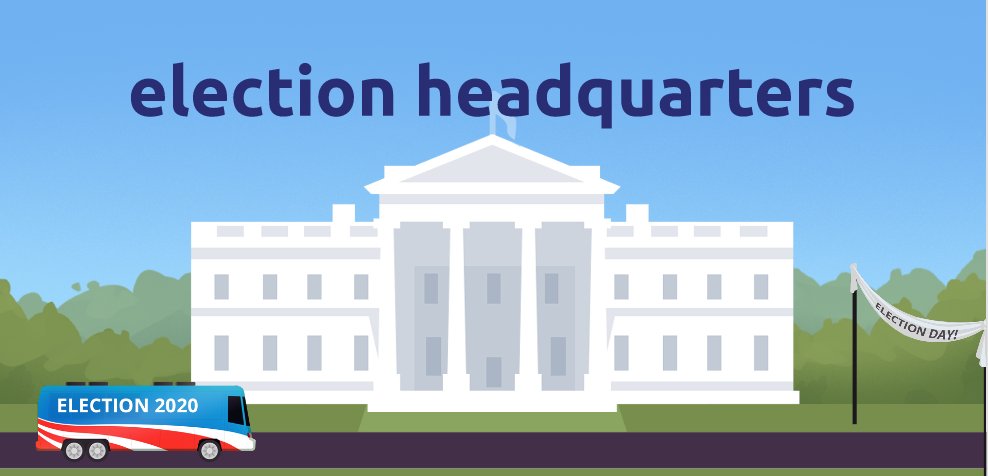 Designed to equip teachers, administrators, and parents with the tools they need to teach their students about the election process, iCivics' Election HQ features election-focused iCivics games, print-and-go lesson plans, helpful infographics, and more. Oh, and did we mention that all of these resources are totally free!?
There's never been a better time to immerse your students in the electoral process with hands-on games like Win the White House and Cast Your Vote. Or perhaps you'd prefer to kick off conversations around news literacy by teaching students to spot viral deception and false reporting in NewsFeed Defenders. No matter your desired election learning outcomes, iCivics' Election HQ has the resources you need to help your students succeed – and we're proud to have played a role in the design of the site!
Check out their Election HQ today, and be sure to give iCivics a shout-out on Twitter or Facebook if you found their resources to be useful! 
---
Learn more about iCivics and their mission to reimagine civic education:
A Supreme Court Pioneer, Now Making Her Mark on Video Games (The New York Times)
iCivics teaches kids about politics, not partisanship (VentureBeat)
Justice Sonia Sotomayor's great idea for teaching civics to English-language learners (NBC News)