On the hunt for high-quality music education learning games? You've come to the right place! ✨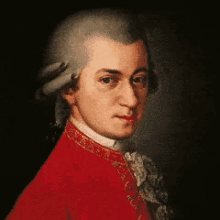 (GIF Source: Tenor)
Today, we're emphasizing the 'A' in STEAM, highlighting a handful of introductory music education games designed with young learners in mind. Check out our roundup below, then let us know on Facebook or Twitter if you'd like to suggest other titles which didn't make our list!
Developed by Music Lifeboat, an organization which aims to provide access to free and sustainable music education to learners all around the world, BandBlast is a feature-packed app filled with rhythm and pitch minigames, built in recording and mixing capabilities, and instructional videos hosted by world-class musicians. An entirely free app containing no in-app purchases or ads, BandBlast was designed to serve as an interactive, easy-to-use learning tool for anyone wishing to learn how to read music and play an instrument – and it's highly recommended by both users and reviewers at Common Sense Education alike!
BandBlast is available for iOS and Android smart devices.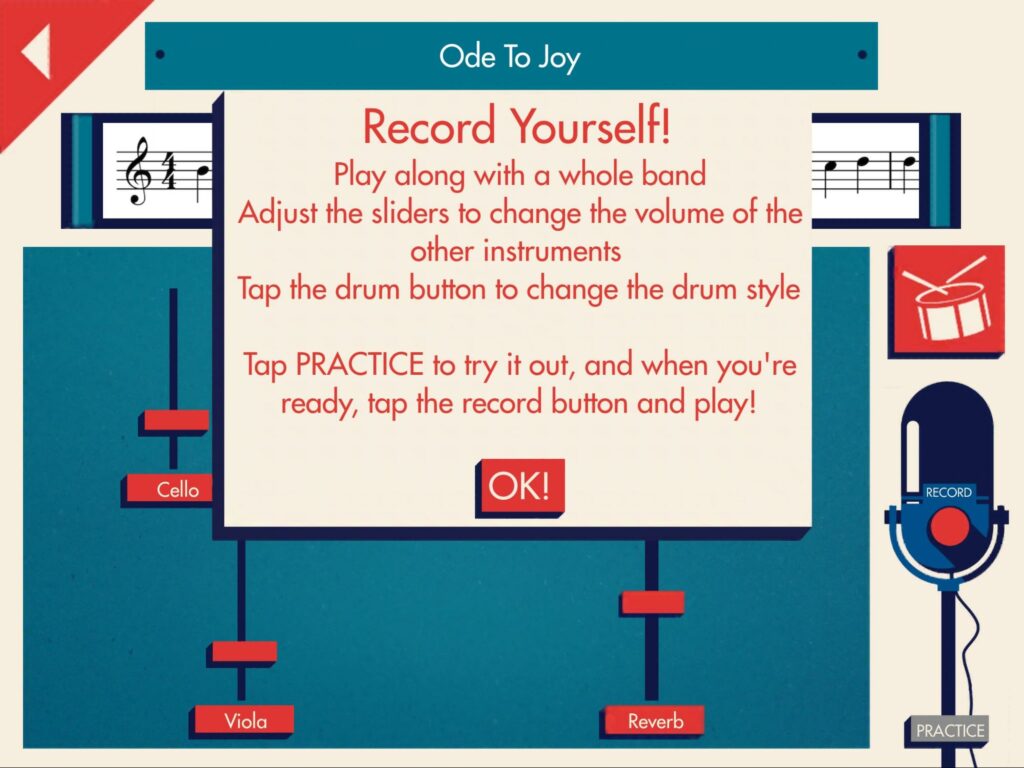 Designed as a playful introduction to the world of musical composition, Bandimal is an amusing yet powerful music making tool. In the game, players can create catchy drum loops, play nine animal-themed instruments, and even save their compositions for later listening – culminating in adorably animated concerts with loads of customization possibilities. An Apple App Store 'Editor's Choice,' Bandimal is a must-have music education app for preschool through kindergarten learners – and like BandBlast, the game is Common Sense Education-approved.
Bandimal is available for iOS smart devices.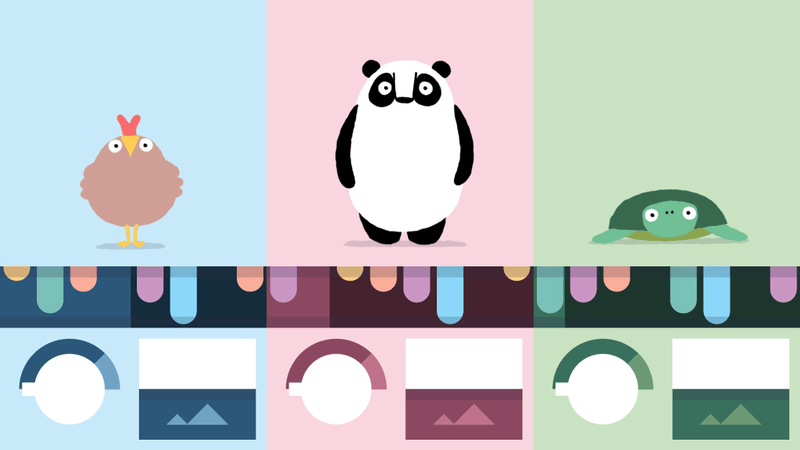 If you or someone you know is interested in learning to play the piano, look no further than Piano Academy – a free-to-start app that aims teaches the basics of reading sheet music, playing chords, and so much more. Featuring helpful tutorial videos, tons of included sheet music, and games that test players' hand-coordination, rhythm, and note reading abilities, Piano Academy is designed to compliment the user's real keyboard – though the app also includes an on-screen touch keyboard for new folks who aren't quite ready to invest in hardware. Piano Academy offers an in-app subscription which unlocks all features, however the included free lessons are sure to occupy a beginner's focus for a considerable amount of time.
Piano Academy is available for iOS smart devices.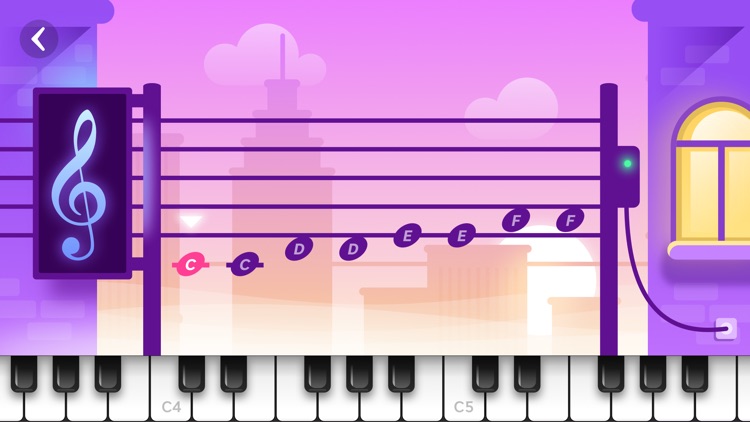 Another app appropriate for learners of all ages, Rhythms teaches the fundamentals of beat making and finger drumming – giving players access to more than 200 interactive lessons across dozens of genres like EDM, hip hop, and more. But Rhythms offers far more than just tutorials – advanced players can test their skills in the game's 'live' mode which challenges folks to keep up with the same tracks they practiced in the game's guided play mode. Rhythms also tracks each player's in-game performance, offering insights into their progress as they grow and improve their beat making skills.
Rhythms is available for iOS and Android smart devices.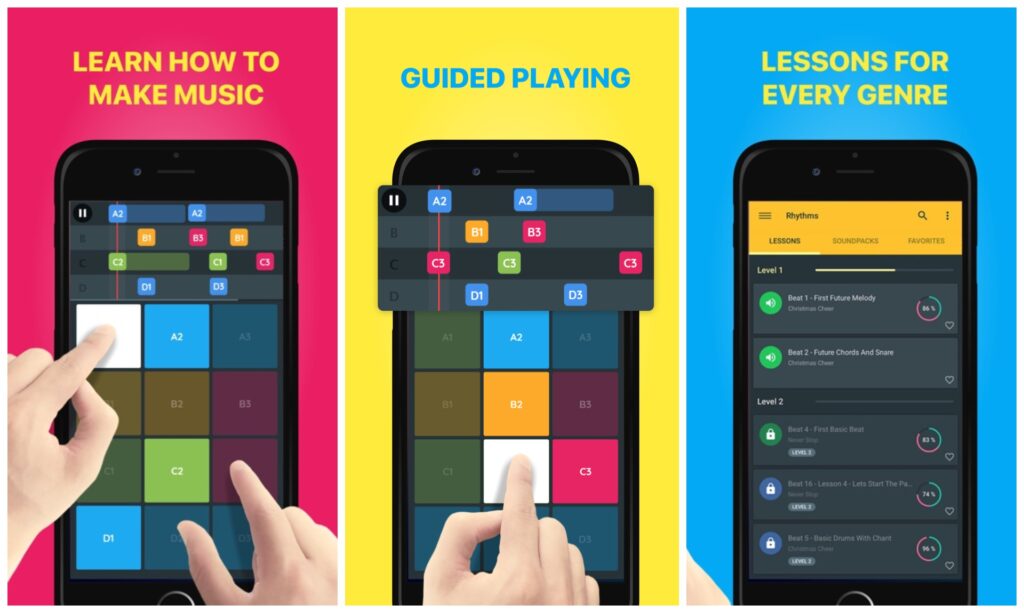 Created by educational game developer Duck Duck Moose, Musical Me! is a whimsical suite of music learning games designed specifically for learners age 2-6. Featuring a number of popular children's songs like 'Wheels on the Bus' and 'Twinkle Twinkle Little Star,' each of the included games focuses on teaching a specific topic like reading notes, maintaining rhythms, and recognizing different pitches. The game features tons of adorable animal-centric art, and has received several accolades including a Gold Award from the Parent's Choice Foundation and an Editor's Choice Award from Children's Technology Review.
Musical Me! is available for iOS smart devices.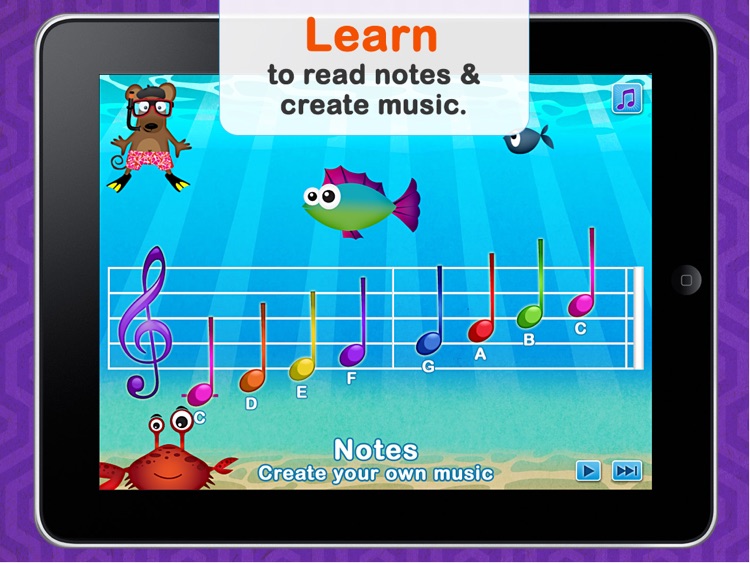 ---
Want more game-based learning recommendations? We've got you covered:
5 Must-Play Math Learning Games for Middle Schoolers
5 Amazing English Language Arts (ELA) Learning Games
5 Great Games That Teach Computer Science