Calling all game-based learning enthusiasts – Play Make Learn Conference 2020 kicks off next week on Thursday August 13th, 2020!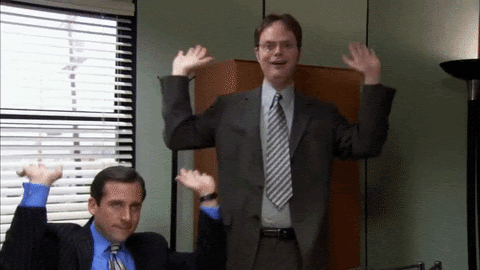 (Image source: Giphy)
The final event featured in our roundup of virtual game-based learning events happening this summer, Play Make Learn is an organic, homegrown game-based learning conference hosted by the University of Wisconsin–Madison, typically taking place right here in our hometown of Madison, Wisconsin. But given the current COVID-19 situation, Play Make Learn has shifted to a fully-digital format for the first time ever – meaning folks from around the world can skip the trip to Wisconsin, instead registering and attending from the comfort of their own homes!
And despite our cheesy introduction, this conference is no joke – Play Make Learn is one of the world's premier game-based learning events, offering educators, researchers, and developers alike access to a full day of live keynotes, on-demand sessions, and narrated posters from leading experts in our space. Kicking off with a live lecture from UW-Madison professor Dr. Erica Halverson, Play Make Learn promises to be a can't-miss event for game-based learning enthusiasts of all backgrounds and interest areas. And attendees can even catch a "Digital Robotics and the Future of Project-Based Learning" session presented by our CEO Dan White!
Play Make Learn 2020 registration ends on Monday August 10th – so act fast! For more information and a link to the online registration form, be sure to visit the official conference website – and maybe we'll see you (virtually) there!
---
While you're here, check out these related articles from the Filament Games blog:
How Nonprofits Can Harness the Power of Games for Impact
10 Brilliant Game-Based Learning TED Talks
Learning Games in 2030