Want to help make the world a better place…through the power of gaming!? 🎮❤️️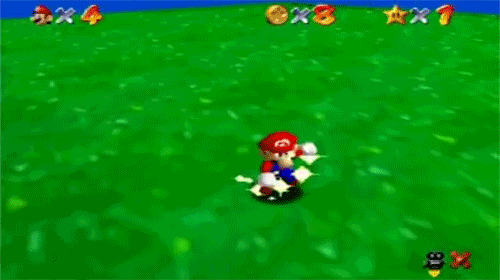 (Image source: Gfycat)
From all-day gaming marathons to initiatives that are helping to improve accessibility in the gaming space, there's no shortage of ways for gamers to give back and help make the world a better place! Today, we're highlighting some of the best and brightest charities and fundraising events in our space – check out our roundup below, and let us know on Facebook or Twitter if you've previously supported or plan on contributing to any of these causes!
First up is an event that's near and dear to our hearts – Extra Life! An annual fundraising event where gamers sign up to collect donations from friends and family, participants are required to spend a "day of play" marathoning video games in support of sick and injured kids. Since 2008, over 100,000 organizations and individuals have participated in the program, raising over $70 million in support of Children's Miracle Network Hospitals across the nation.
For more on Extra Life, check out our recaps of our 2018 and 2019 livestreams – and stay tuned for more info on our plans for Extra Life 2020!
The AbleGamers Charity is all about improving accessibility in the video game space – helping to change the lives of people with disabilities by providing them with custom-designed gaming setups and enabling them with the power to play! Supported by leading gaming companies like Rockstar, PAX, EA, and Humble Bundle, AbleGamers harnesses modified controllers and other assistive technologies to equip individuals with the tools they need to game  – to learn more about AbleGamers and find out how you can support their mission, be sure to check out their official website!
Child's Play is a Penny Arcade-backed charity that seeks to improve the lives of kids in pediatric hospitals by donating video games and toys. Their official website lists two ways to support the program – gamers can either choose to donate certain items to specific hospitals based on their online wishlist, or simply make a one-time or recurring cash donation via PayPal. The organization has raised over $150 million since its inception in 2003, with the funds going towards the purchase of new game consoles, accessories, games, and more, providing a healthy and necessary distraction for children dealing with stress and boredom in hospitals worldwide. 
Up next is an event similar in scope to Extra Life, but organized directly by St. Jude Children's Research Hospital – St. Jude Play LIVE! Raising more than $23 million to date, Play LIVE challenges everyday gamers like you and I to sign up, play games, and raise funds in support of childhood cancer treatment and prevention efforts at St. Jude. And just like with Extra Life, there are some awesome prizes available for participants, too! Visit their official website to learn more and find out how you can get involved.
Rounding out today's list is one of my all-time favorite gaming events – semiannual video game speedrun charity livestream Games Done Quick! As its name suggests, GDQ is all about speedrunning video games – that is, watching amateur and pro "speedrunners" attempting to beat games as quickly as possible. With themed livestreams happening year-round, Games Done Quick has raised a grand total of more than $22 million throughout all its events, with money raised going towards organizations like Doctors Without Borders and Prevent Cancer Foundation.
---
More playful philanthropy resources from the Filament Games Blog:
How Nonprofits Can Harness the Power of Games for Impact
Assistive Technology and Game-Based Learning
Play Games, Make a Difference – Join iCivics' Impact Points Challenge!