Like video games? Love planet Earth? Then you're in the right place – today, we're unearthing some of our favorite conservation-minded digital games available on the market! 🌎
And we're not alone in our love for "green" games – in fact, research shows that sustainability-focused video games can serve as an excellent way to increase attention, motivation, and retention among learners in conservation teaching settings. But how can educators start implementing such games? First, we'd recommend reading our free How to Teach With Games eBook for a bit of game-based learning 101 – then, checking out these high-quality, eco-friendly games: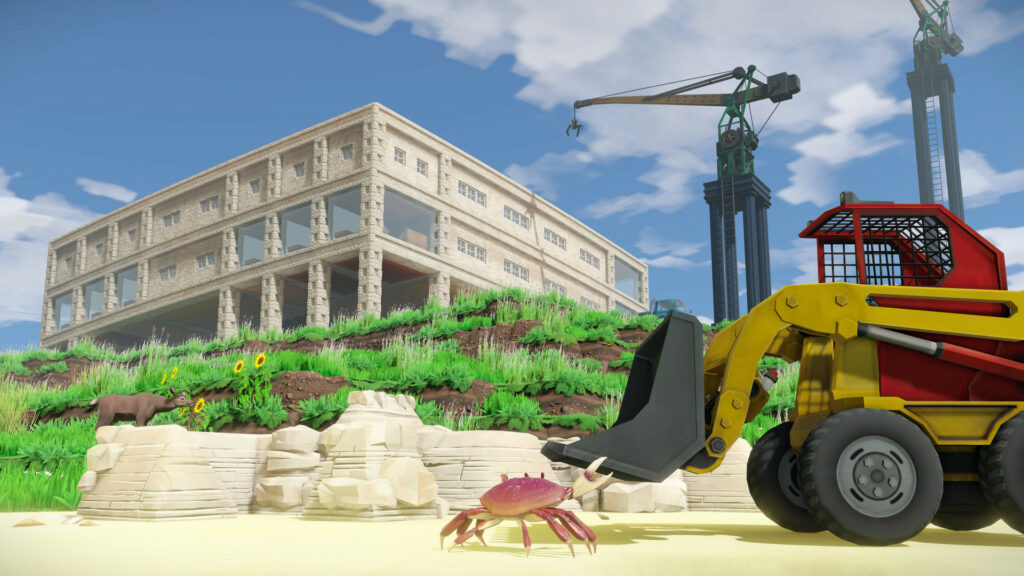 We're kicking off our list with Strange Loop Games' Eco, a title we've previously featured in our roundup of must-play environmental science learning games. But its ambitious scale, thriving online community, and sustainability-focused survival mechanics make it a perfect pick for today's list, too! At its core, Eco challenges players with collaborating with others to build a sustainable civilization using only the resources available within the game's simulated ecosystem. Faced with the threat of an impending meteor collision, players must work together to build a society capable of stopping the meteor – without destroying the ecosystem in the process. You can learn more about the game on the developer's website, and try the game yourself on Steam Early Access.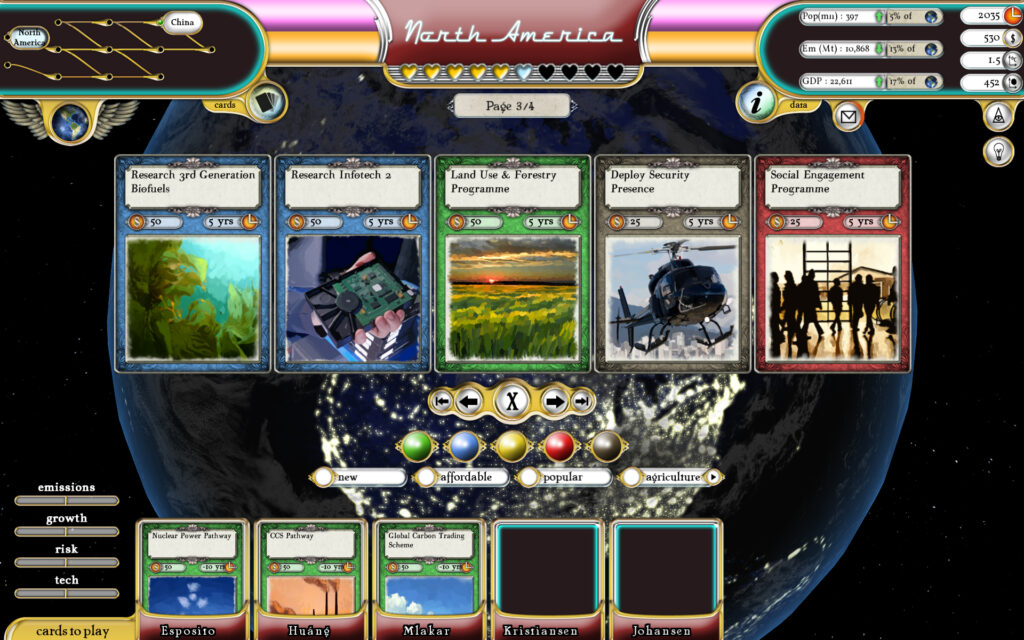 Fans of Sid Meier's Civilization series and other turn-based strategy games will likely want to check out Fate of the World, a dramatic global strategy game that places the future of planet Earth in the player's hands. Featuring in-game climate prediction models that accurately model the work of Myles Allen, head of the Climate Dynamics group at the University of Oxford, Fate of the World tasks players with protecting the Earth's resources and climate while simultaneously meeting the needs of its ever-growing population. Originally released in 2011, the game has been praised by high-profile outlets like Games for Change and Eurogamer, in addition to a positive consensus among Steam users.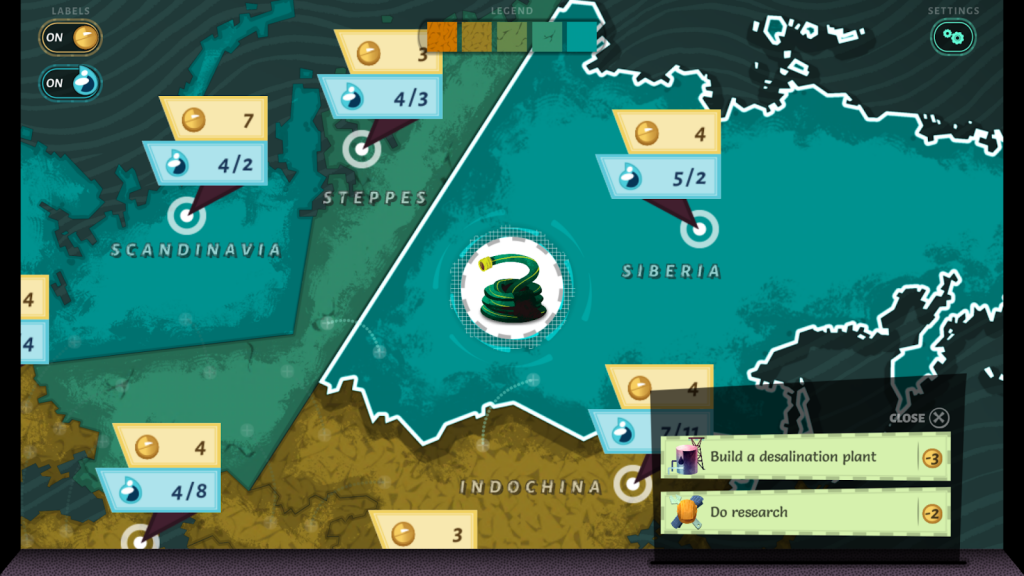 Smithsonian Science Education Center
Developed by Filament Games for client the Smithsonian Science Education Center, Aquation: The Freshwater Access Game is a free learning game designed to raise awareness and literacy around issues of water conservation. As certain parts of the planet struggle to maintain freshwater access, players make strategic choices to build pipelines, conduct research, set policy, and allocate resources so that no one region becomes completely arid. By the end of the game, players gain a deeper understanding of the ways that wealth and water have to be carefully managed to solve the world's water crises. Aquation is free-to-play on the SSEC's official website, with iOS and Android versions also available on their respective app stores.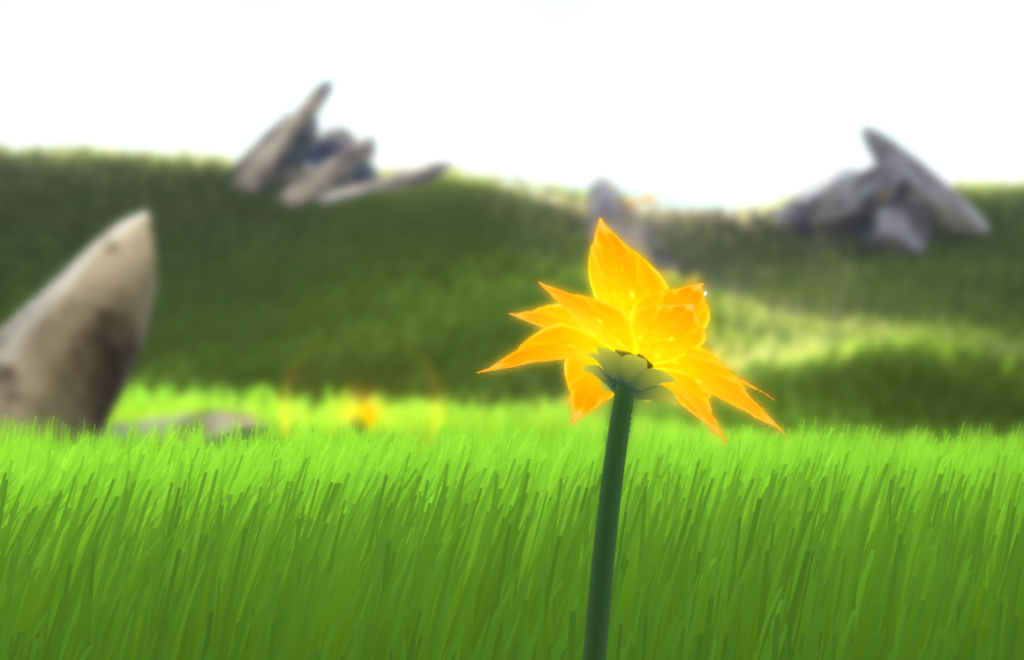 Flower is, decidedly, the least explicitly conservation-focused game on today's list. That being said, we still can't help but recommend this thoughtful, tranquil, and downright beautiful game from developer thatgamecompany – the same team behind similar games Journey and Flow. A text and dialogue-free game, Flower forms its narrative arc through visual and audio cues as players control the wind to blow a single flower petal through a medley of picturesque environments. Jenova Chen, one of the game's two original creators, describes Flower as, "an interactive poem exploring the tension between urban and nature" – seemingly the ideal digital environment for prompting reflection and appreciation of the beauty of the natural world. Try the game yourself on Steam, PS4, or iOS!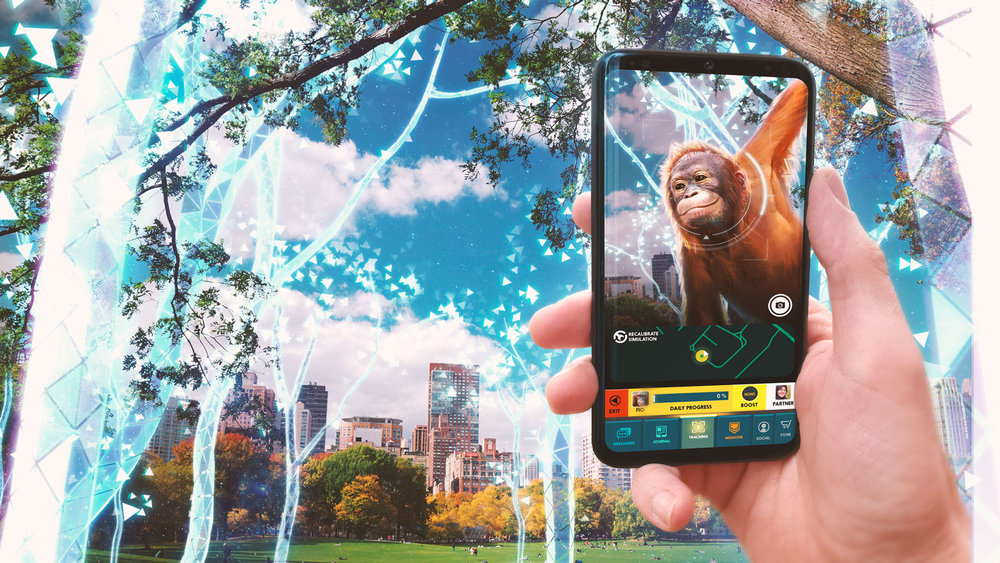 Dubbed "the Pokémon Go of wildlife" by developer Internet of Elephants, Wildeverse is an upcoming location-based augmented reality game that aims to help players better understand the movement patterns of endangered species like gibbons and orangutans – by superimposing their native environments on the world around the player. Though the game has yet to be released, its developer envisions Wildeverse as a platform that will help generate empathy between players, endangered wildlife, and sustainability organizations around the world. Wildeverse is slated for a Q4 2019 launch in mainland Europe and India, with a worldwide rollout planned for the first half of 2020 – learn more about the project and sign up for launch updates on their official website!
---
Level up your game-based learning prowess with these additional resources:
How Educational Video Games Can Help Foster Social and Emotional Learning
5 Awesome Environmental Science Learning Games
How to Teach with Games eBook