Welcome to What's New in Game-Based Learning – our monthly roundup of the hottest news in educational gaming, games for impact, and AR/VR for learning!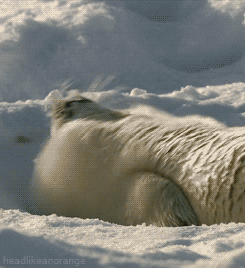 (Image source: Giphy)
Across the globe, it's been a busy month packed with back-to-back headlines – and the world of game-based learning proves no exception. Check out our selected articles below, and let us know on Twitter or Facebook if we missed any other noteworthy stories! 
We're longtime champions of the power of virtual reality as a tool for learning – and we're excited to see other organizations embracing the technology in teaching and training settings. With a goal of bridging the gap between classroom learning and real-world construction work, environmental justice nonprofit Brightline Defense has collaborated with San Francisco jobs training program CityBuild Academy and virtual training startup TRANSFR VR to make construction job training more accessible to low-income youth in a free, citywide program. Using immersive hands-on VR, participants are exposed to all aspects of a construction jobsite – and are given the knowledge needed to better determine if they're suited for construction, manufacturing, or other career pathways. [READ MORE]
Elon Musk, monkeys, and brain-controlled video games – though this may sound like a Reddit-fueled fever dream, it's in fact a very real project led by San Francisco-based startup Neuralink. As part of their computer-brain interface research, Musk revealed in a recent interview that the company has wired up a monkey to play video games using a computer chip embedded into its skull, with the goal of eventually enabling monkeys to play "mind Pong" with each other. Musk hopes that Neuralink chips will one day empower quadriplegics who have brain or spinal injuries to wirelessly connect and control devices like computers and smartphones – though we're also fascinated by the potential applications of this technology for gaming. [READ MORE]
Kelsey Prena, assistant professor in emerging media studies at Boston University, has dedicated her research to studying the neurological effects of video game play – hypothesizing that gaming can have positive impacts on learning and memory, especially for people with Down syndrome. Inspired by previous research on the impact on the brain of playing Super Mario 64, Dr. Prena recently conducted her own study in which participants were tasked with performing a series of memory tasks after either playing Sonic Adventure 2, or another game that wasn't reward-based. The study found that players who played Sonic had heightened memory when compared to those who played the non-reward-based game – promising early results that Dr. Prena hopes to carry forward into future research on memory and learning among people with Down syndrome. [READ MORE]
According to a new report from Nielsen company SuperData, 55% of Americans embraced playing video games as a pastime amidst 2020 lockdowns – spread across console, mobile, or web-based games. And this comes as no surprise – we've previously discussed how online multiplayer-enabled games like Animal Crossing: New Horizons and Minecraft are serving as a platform for socialization, togetherness, and community-building during a time in which shared spaces in real-life are largely inaccessible. According to SuperData, the sudden spike in popularity resulted in $126.6 billion in digital game sales throughout 2020 – and while only time will tell whether these spending trends will continue into 2021, the firm predicts that, "the long-term habits formed during lockdown are here to stay." [READ MORE]
Competencies like communication, teamwork, and leadership are vital skills workers need to be valuable – and employable – in any organization. However, today's companies are facing a growing soft skills gap, compounded by the realities of remote work brought on by the ongoing pandemic. That hasn't stopped companies like H&R Block from harnessing VR training to help the next generation of workers cultivate these essential soft skills, though. Citing a survey of more than 300 learning and development leaders across a variety of industries, researchers found that more than two-thirds of respondents had either already implemented a VR training program for soft skills, or planned to implement one within the next two years – and early results appear promising. [READ MORE]
---
Miss last month's entry of What's New in Game-Based Learning? Check it out here!