New year, new beginnings, new roundup of game-based learning…news! 🎉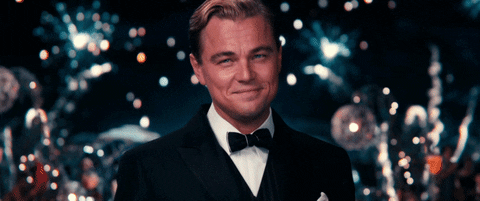 (Image source: Giphy)
2021 has arrived – and with it, plenty of news and announcements from the worlds of educational gaming, serious games, and AR/VR for learning. To help you stay on top of it all, we've surveyed the web to bring you all the highlights! Check out our hand-picked selection of news bites below, and be sure to let us know on Facebook or Twitter if we missed any other noteworthy headlines.
We've previously highlighted some of our favorite applications of virtual reality for nonprofits, corporate, and healthcare training – and if we ever do a similar article for higher education applications, we'll certainly be highlighting this example from the University of Illinois Urbana-Champaign. As part of her fashion illustration class, art and design professor Chiara Vincenzi has recently begun assigning students the task of designing glamorous, red-carpet dresses in virtual reality – learn how it all works and what students think of the experience in this piece from the university's news bureau! [READ MORE]
Familiar with Twitch.tv, the world's biggest live streaming platform? Popular among gamers, the Amazon-owned site garners more than 37.5 million viewers each month, with folks tuning in to watch their favorite personalities play games and communicate with fans via chat. And among recognizable Twitch celebrities with millions of followers like Ninja, Pokimane, TimTheTatman, there exists a growing community of First Nations streamers on a mission to carve out their own space in the gaming industry and create a loyal community in the process. Get the full scoop in this article from CBC! [READ MORE]
There's a reason many of 2020's most popular games were multiplayer titles like Animal Crossing: New Horizons, Among Us, and Fall Guys – for millions across the globe, online gaming is serving as a key platform for socialization, togetherness, and community-building during a time in which in-person shared spaces are largely inaccessible. At Filament, we even held a few staff meetups in Animal Crossing which we documented on our Instagram! For a deeper look at how COVID-19 has pushed online gaming even further into the mainstream, check out this in-depth report from BBC. [READ MORE]
On a quest to make healthier choices this new year? You're not alone! We've previously shared some of our favorite fitness video games – ranging from mobile games like Zombies, Run! all the way to console games like Ring Fit Adventure and Just Dance – and it seems we're not alone in our love of all things exercise and entertainment! Learn all about the existing landscape of exercise games, why gaming makes such a great motivational tool, as well as how to make the most of fitness games while in quarantine in this report from CNN. [READ MORE]
Kickstarting a scholastic esports program is no easy feat – made even more challenging due to the constraints brought on by the ongoing pandemic. But where there's a will, there's a way – and EdTech K-12 Magazine's guide to navigating the remote landscape of esports EDU will likely prove an essential resource for anyone attempting to launch a new program in their school or district. From helping students stay connected and engaged via Discord, to building a robust curriculum that incorporates relevant lessons and promotes digital citizenship – check out the full guide for more insights! [READ MORE]
---
Want to revisit last month's headlines? Check out our December 2020 roundup here!