It should come as no surprise that here at Filament Games, we think game-based learning is super cool. We also happen to think that the work we do here – creating playful experiences that improve people's lives – is super cool too!
via Giphy
With 2022 on the horizon, we want to take a moment to look back at the variety of games that we created with our partners in 2021. Here are the highlights of some projects we've completed this year. Played any of the games below? Let us know your thoughts on Twitter or Facebook!
EquipT (Partner: Equipt)
EquipT is a mobile, narrative game that explores diversity, equity, and inclusion (DEI) topics in-depth. By playing through scenarios between five coworkers, each with their own unique identities and perspectives, players gain insight on how to create a culture of belonging in the workplace. Within these scenarios, players choose from different dialogue options to impact and build relationships between co-workers. EquipT is a realistic, relatable, and interactive way to train your team on DEI concepts and outcomes!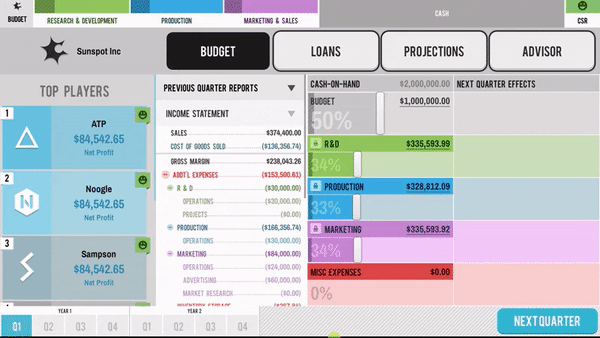 Take on the role of a company executive in JA Titan! With each turn representing a business quarter, players must effectively allocate funds, balance investor needs, and try to meet other stakeholders' needs, applying business-leadership concepts in order to better understand how key decisions affect a company's bottom line. This simulation and strategy game is for adolescent learners, and introduces players to financial literacy and business administration.
Medibytes is a mobile game designed to help nursing students practice their medical terminology. In the game, players assume the role of a student invited to participate in a university-run artificial intelligence (AI) project, working to create a fictional general AI that can mimic human behavior. The player is tasked with teaching a small slice of the AI medical terminology, completing activities to teach the AI. Between activities, players will organize and study the material that's directly linked to the AI's understanding, and in the process, deepen and reinforce their grasp of medical terminology.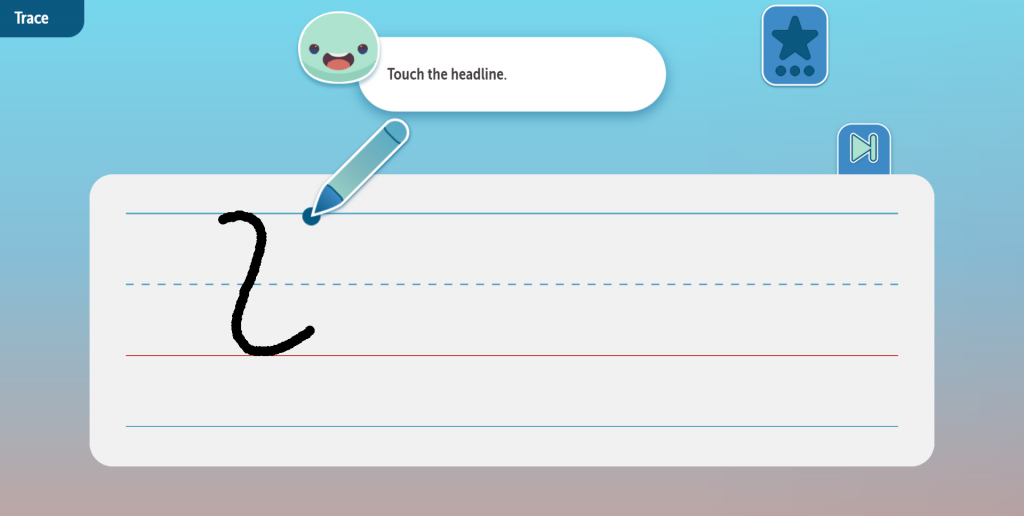 Digital Handwriting (Partner: Zaner-Bloser)
Digital Handwriting is a mobile app for young learners to practice manuscript and cursive writing. This literacy-based learning experience allows players to experience the sensory feel of handwriting through touchscreen controls. Throughout playing, they'll progress through characters and phrases, as well as both manuscript and cursive writing. The app focuses on teaching the correct motion and order of strokes to create characters, while also preparing the user to distinguish between uppercase and lowercase.
Contents Under Pressure (Partner: Rowan University)
Contents Under Pressure is a game that teaches chemical safety and risk management skills. In the game, players assume the position of a senior engineer at a large chemical plant. They'll make multiple binary decisions a day, weighing the chemical plant's output, its safety, their own time, and their reputation. As they continue to play, the intensity of the decisions will escalate as it's revealed that a catastrophic hurricane system is impending and can stand to ruin the plant. The player will receive information every day from the cast of characters that surround them. They'll use this information, their own risk management thinking, and the realities of chemical production to lead an effective plant. Check out an article from Rowan University on the game here!
That's a 🎁wrap🎁 on this highlight reel! We hope you also take a moment to reflect on your accomplishments of this past year, as well as any goals you have for the New Year. Do any of those goals include making a learning game? We're the educational game developer for you! Leverage the power of play for meaningful impact and get in touch with our team for a free consultation!
More games we've worked on: