Here at Filament, we're no strangers to making great learning games – after all, we've been doing it for more than 15 years! And while we love working with clients of all shapes and sizes, we'll admit we have a particular fondness towards partners and projects with big ambitions – namely, game-based learning at scale.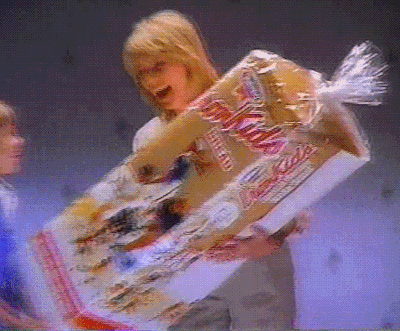 (Image source: Giphy)
Below, we've highlighted several of our previous partnerships which best exemplify this – read on to find out how we've helped these organizations successfully harness the power of digital games to impact the lives of millions of players.
More than a decade ago, retired Supreme Court Justice Sandra Day O'Connor founded iCivics with a mission: to reimagine civic education through interactive and engaging game-based learning resources. Inspired by their ambitions, we teamed up with the organization to develop a suite of 20 custom learning games, each focusing on a key topic like federalism, ratification of the Constitution, and immigration policy. Now, 133 million plays, 5 million students, and nearly 200,000 teachers later, iCivics is a nationally-recognized civics learning resource and the largest game-based learning platform in the world. Find out more about the impact of iCivics in the below video led by Justice Sandra Day O'Connor, iCivics Executive Director Louise Dubé, and real users who have embraced iCivics in their classrooms.
TVO mPower is a suite of free online learning games designed to teach fundamental math skills while fostering positive attitudes and confidence in young learners. Designed and developed by our team in partnership with TVO and real Ontarian educators, mPower is a powerful, assessment-driven digital teaching tool that adapts to individual students' needs, helping players develop foundational STEM skills while also learning about Ontario's communities and environment. Since its release in 2016, mPower's suite of 65+ online games have been played over 1.3 million times by more than 100,000 students – check out the video below for a closer look at the impact of mPower on students across Ontario.
Based on the groundbreaking research of Dr. Elfrieda Hiebert, Scholastic W.O.R.D. is a scaffolded vocabulary and reading comprehension program designed to help students master the 2,500 morphological word families that make up 90% of all texts. Developed by Filament Games in close collaboration with experts at Scholastic, W.O.R.D. introduces students to these words with multiple meanings through repeated exposure and within context, using a variety of activities including books and passages that are read aloud to the student, as well as a suite of six dynamic learning games. Since its release in 2018, W.O.R.D. has been enjoyed by learners all across the U.S., garnering recognition from prestigious game-based learning programs like the 2019 Serious Play Awards, the 2019 SIIA CODiE Awards, and the 2020 EdTech Digest EdTech Awards.
Developed in partnership with Oculus and released exclusively for Oculus Go and Samsung Gear VR, Breaking Boundaries in Science is a VR celebration of some of history's most influential women in science: Grace Hopper, Marie Curie, and Jane Goodall. One of our biggest and most ambitious projects to date, the project became even more impactful when we had the opportunity to involve the Jane Goodall Institute as a collaborator on the game – a partnership which eventually inspired Dr. Jane Goodall to provide her own voice talent for the game. Shortly after launch, Breaking Boundaries quickly became one of our most celebrated titles to date – winning People's Voice Award at the 2019 Webbys, among other honors from the VR Awards and Serious Play Awards. For a closer look at the game, check out our launch trailer:
Launched alongside and featuring characters from PBS KIDS' Hero Elementary animated series, we partnered with Twin Cities PBS (TPT) to create a suite of accompanying educational games – Super Seasons Snapshots, A.J.'s Recycle Rescue, and Treehouse Trouble. Made possible thanks to a generous Ready to Learn Grant from the U.S. Department of Education, this partnership with TPT marked our studio's first collaboration with a media company to create learning games in tandem with a (then unreleased) television show. Since launching in 2020, these games have been played more than 4 million times across PBS KIDS' website and mobile app – visit PBS KIDS' Hero Elementary website for more, and check out their trailer for the series below:
---
Is your organization ready to leverage the power of play to promote meaningful impact? Get in touch with our team for a free consultation!