Sit back, relax, and put on your favorite pair of headphones – CEO Dan White recently joined Bruce Holoubek of Contracted Leadership as a guest on The Development Exponent Podcast, and the full episode is now available on all major podcast platforms!
Kicking off with an overview of our company history and learning game design philosophy, Dan's episode is jam-packed with candid, meaningful conversations on all things game-based learning – from a step-by-step look at how we collaborate with clients to create custom learning games, to our vision for RoboCo and the future of digital robotics, and even a glimpse at what's next for Filament Games!
We're excited to share Bruce and Dan's perspectives with you all – and be sure to let us know what you thought of Dan's episode over on our Twitter, Facebook, and LinkedIn!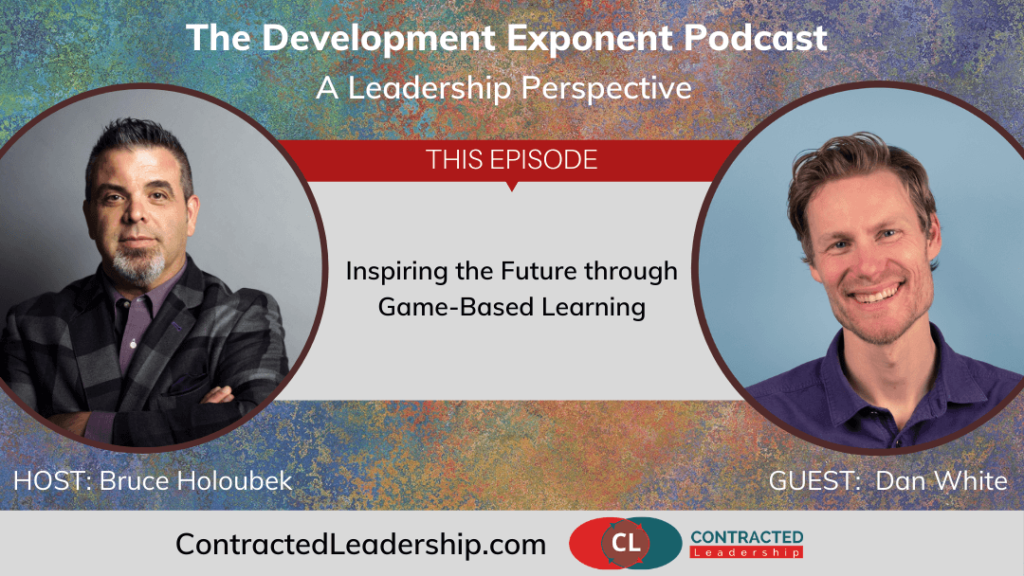 Episode Outline:
[2:18] Filament Games' mission, history, and learning game design philosophy
[7:20] Why game-based learning matters
[12:04] A brief history of educational gaming
[18:07] The Filament Games origin story
[21:32] How we collaborate with clients to create custom learning games
[30:24] RoboCo, digital robotics, and teaching future-facing skills
[42:43] What lies ahead for Filament Games
[44:53] Why failure is a vital component of the learning process (citing Dan's How to Embrace Failure video)
---
For more game-based learning insights, check out these related articles:
Instructional Designers: Level Up Your eLearning Content with Learning Games!
How Nonprofits Can Harness the Power of Games for Impact
The Value of Working with an Educational Game Developer