As Luther Vandross and Janet Jackson once said in their Grammy-nominated single, the best things in life are free – and I'm inclined to agree!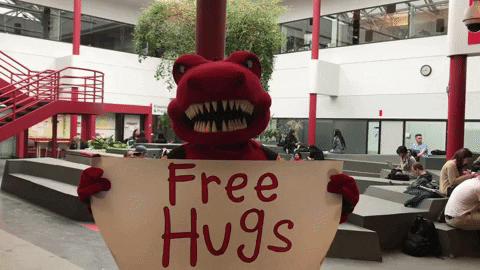 (Image source: Giphy)
This week, we're putting this theory to the test with an all-new post highlighting some of our favorite free game-based learning resources for educators – games, eBooks, online communities, and more! We hope you find our list to be helpful, and if we missed any of your favorite resources, be sure to let us know on our Facebook or Twitter – after all, who doesn't love free stuff!?
Games
It's hard to imagine game-based learning without the games themselves – which is why we're kicking off today's list with our roundup of free learning games that we've created over the years for our partners like iCivics, the Smithsonian Science Education Center, and more! Spanning nearly all platforms, ages, and subject areas, these games are a great way to kickstart your games- for- learning journey for a grand total of $0.
➡️ School Closed? Learn at Home With These Free Learning Games!
eBook
Next up, our free eBook! How To Teach With Games is an amazing resource for teachers who wish to integrate educational games into their classrooms, offering expert perspectives and practical advice from educators across a variety of subjects, experience levels, and classroom contexts. If you've been wanting to use games with your students but are unsure where to even begin, we'd highly recommend starting here – there are so many incredible insights available within!
➡️ How to Teach with Games eBook
Online Communities
One of the best aspects of using games in your classroom? You're among friends! Recently, we highlighted some of our favorite game-based learning Facebook groups – five digital destinations where you can go to connect with fellow educators and discuss your experiences, resources, and ideas for incorporating games into the classroom. Oh, and if you're also using immersive tech like virtual or augmented reality in your teaching, be sure to check out our list of essential online communities for AR/VR educators!
➡️ 5 Game-Based Learning Facebook Groups for Educators and Enthusiasts
+ More
Capping off today's list are a few bonus resources! First, for my fellow podcast fiends – a roundup of some of our favorite EdTech and game-based learning podcasts. And for those of you more visually inclined, a selection of inspiring Game Developer Conference (GDC) lectures and TED Talks from leading experts in our field.
➡️ 5 Amazing EdTech and Game-Based Learning Podcasts
➡️ Inspiring Game-Based Learning Talks from the GDC Vault
➡️ 10 Brilliant Game-Based Learning TED Talks
---
More game-based learning goodness from the Filament Games blog:
How Educational Video Games Can Help Foster Social and Emotional Learning
How Game-Based Learning Fosters the "4 Cs" of 21st Century Learning
Inspiring Educators in Game-Based Learning