My calendar reads August 17th, which can only mean one thing – National Nonprofit Day has arrived! 🎉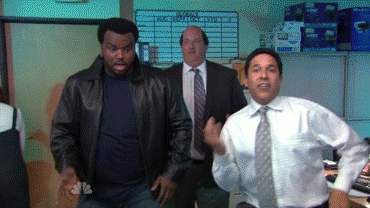 (Image source: Giphy)
A yearly celebration of the positive impacts that nonprofits have on communities around the globe, we're dedicating today's blog to commemorating our team's past, present, and future collaborations with 501(c)(3) organizations. Read on to find out how nonprofits can harness the power of games for impact – and see examples of some of our most memorable projects to date!
Did you know that Filament's very first client was a nonprofit organization? And 15 years later, we've partnered with dozens more to help them harness the power of digital games to support their missions. Every nonprofit has a unique reason for wanting to make an educational video game with us – some organizations seek to educate the population they serve and/or supporters of their mission, many focus their efforts on improving knowledge or skills, while others pursue video games as a tool for advocacy or volunteer recruitment. For a deep dive into how nonprofits can use games to support and execute on their missions, check out the below article from VP Jennifer Javornik.
Further reading: How Nonprofits Can Harness the Power of Games for Impact
We could spend all day talking about the benefits of game-based learning for nonprofits – games provide a virtual space for active, hands-on learning, and can help provide greater access, expanded perspectives, and improved awareness of a critical issue relevant to your mission. But as one of the world's leading educational game developers, making high-quality games is our forté! Check out the below article for a closer look at some of our past collaborations with five nonprofit organizations – iCivics, National Safety Council, EkStep Foundation, Cool Choices, and Junior Achievement – then visit our online portfolio to view even more examples of our work.
Further reading: Game-Based Learning for Nonprofits 
With several VR and AR projects under our belt, it will likely come as no surprise that we're huge proponents of immersive learning here at Filament. Virtual reality in particular has proven to be highly effective in helping evoke emotional responses among users, which in some cases has led to increased donation intent and awareness of certain charity brands. There exist countless examples of nonprofit organizations who have utilized VR and other immersive technologies to more effectively reach their audience and promote change – check out the below article for an in-depth look at three cutting-edge case studies from Alzheimer's Research UK, Amnesty International UK, and Resuscitation Council (UK).
Further reading: VR for Nonprofits: Simulated Experiences, Real-World Impact
Are you or your organization exploring the possibility of creating a custom game for learning or impact? We'd love to hear your ideas – get in touch with our team today for a free consultation!
---
For more game-based learning insights, check out these related resources:
Discovery Phase: A Low-Risk Introduction to Learning Game Development
The Value of Working with an Educational Game Developer
We Want To Be Your Grant Partner